U. S. MISSION IN MOROCCO PUBLIC DIPLOMACY GRANT PROGRAM Notice of Funding Opportunity for Fiscal Year 2023 Funding Opportunity Title:
Intercultural TechCamp for Climate Change Funding Opportunity Number:
PAS-MOROCCO-FY23-06 Application Deadline:
April 10, 2023 Federal Assistance Listing Number:
1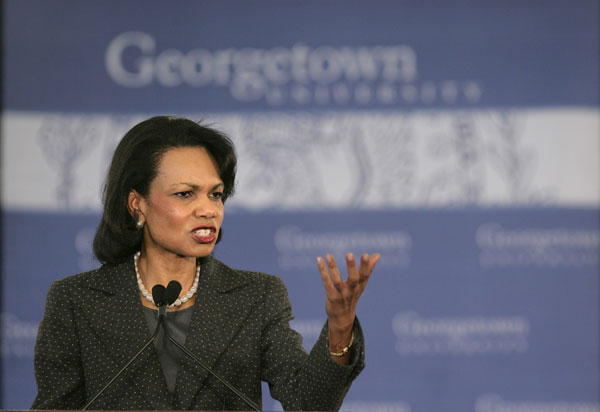 credit: From Wikimedia
9. 040 Contact Email:
Rabatgrants@state.gov EXECUTIVE SUMMARY The U. S. Embassy Morocco is pleased to announce an open grant competition to award a cooperative agreement to organize a regional Intercultural TechCamp for Climate Change.
The Embassy's Public Affairs Office invites proposals from established Moroccan associations, committed, and organized climate-change-focused organizations, to implement an Intercultural TechCamp for Climate Change, an initiative designed to bring together young leaders from Morocco and Israel.
TechCamp expertise and planning will be provided by the U. S. State Department, and they will carry out project management and content in Morocco and Israel working closely with all participants.
A.
PROGRAM DESCRIPTION The objective of this TechCamp, "Intercultural TechCamp for Climate Change" is to bring together promising young leaders from Morocco and Israel to promote economic and scientific cooperation surrounding adaptation and mitigation responses to climate change.
This interactive program will assemble talented young Moroccan and Israeli leaders, activists, influencers, and entrepreneurs and connect them with experts in climate change, to build teams that will work together before, during, and after the TechCamp to address climate change challenges in their communities and in the region.
The program will also provide participants with the necessary tools to expand their knowledge on the topics of climate change and entrepreneurship, which will potentially enable them to launch projects resulting in sustainable job creation around climate action.
It is designed as a three-phase program to bring together young leaders from Morocco and Israel to:
· Connect on climate change challenges to broaden networks and partnerships to address intensifying environmental threats.
· Strengthen entrepreneurship skills to take effective action.
· Initiate an intercultural exchange around climate solutions.
Audience Thirty emerging leaders, aged from 20-35 from Morocco and Israel, from diverse backgrounds.
All participants must be proficient in written and spoken English and could include civil society leaders, education leaders, young entrepreneurs, social media influencers, youth network leaders, climate change advocates, students, and young professionals.
Timeline The TechCamp will be a hybrid format and designed in three stages so that the participants will benefit from continuous engagement throughout the program:
Phase 1:
Virtual event to introduce participants and trainers, set common goals, begin team building and cross-cultural communication training - July 2023 (2-3 days).
Phase 2:
In-person gathering in Morocco focused on "climate change 101" and project creation in September 2023 (6 days).
Phase 3:
Follow on in-person gathering in Israel three months later allowing participants to further develop their projects on business plans/entrepreneurship/pitching skills - December 2023 (6 days).
Depending on the final number of participants (approximately 30; 15 from each country), we expect a minimum of six project ideas or programs to be developed, with three of these being awarded follow-on grants.
B.
AWARD INFORMATION Length of performance period:
June 2023 - June 2024 Program Performance Period:
Proposed programming should be completed in 6 months with a 6-month follow-on period.
Number of awards anticipated:
1 in Morocco and 1 in Israel Award Amount:
$80,000-$100,000 in Morocco Anticipated Program Start Date:
June 2023 Award Type:
Cooperative Agreement – U. S. Embassy Morocco will be actively involved in the planning and implementation of this grant Type of Funding:
FY23 Smith-Mundt Public Diplomacy Funds FY23 Fulbright-Hayes Public Diplomacy Funds Required Registration SAM.gov Before applying, please read the entire NOFO package and follow the outlined steps.
Applications that do not meet the application deadline, eligibility criteria or do not provide all the required information, will not be considered.
B.1 U. S. Embassy staff and State Department (ECA/TC) will:
1. Provide standardized logos/branding guidelines for promotional materials.
2. Review and approve marketing materials, participation in promotional activities of the program; and use of the U. S. Mission's social media platforms and media contacts.
3. Review and approve the selection of venues.
4. Review and approve participant selection plans.
5. Assist in identifying and contacting alumni of U. S. government exchange programs, representatives of U. S. companies, and U. S. Mission personnel as potential speakers or trainers.
6. Recruit trainers/mentors, interview trainers/mentors recommended by partner, and provide final approval of all trainers/mentors.
7. Lead the planning of activity/workshop/site visit topics, agenda, and format.
C.
ELIGIBILITY INFORMATION Eligibility for this NOFO is limited to not-for-profit Moroccan organizations, associations, think tanks, public or private institutions, or civil society organizations with expertise in environmental programming and climate change, a SAM.gov registration and a history of successful programming.
All applicants should be familiar with 2 CFR Part 200:
https://www.ecfr.gov/current/title-2/subtitle-A/chapter-II/part-200 All applicants must have a SAM.gov registration and UEI number at the time of application.
A.
APPLICATION AND SUBMISSION INFORMATION · Completed applications are due by April 10, 202 3. · The proposal should be for no more than $100,00 0. · Acquisition of a UEI and SAM.gov registration is required to apply.
· The project should not have an intended start date before June 1, 202 3. · All proposals must adhere to the policies explained in the TechCamp Program Notice of Funding Opportunity (NOFO) including the "eligibility requirements." Please review these requirements carefully.
Upload, complete, and return these required forms available on our website (#'s 1-6) 1. SF424 (Application for Federal Assistance) 2. SF424A (Budget Information) 3. SF424B (Assurances) 4. Proposal Narrative Form (in English) 5. Applicant Organization Information Form (in English) 6. Budget Proposal (in USD) (please use $1 = 10 MAD as exchange rate) (in English) 7. CVs for Director and key project personnel (in English) 8. Final registration papers for the organization (وصل نهائي) Cost Sharing is not required and will not be evaluated during the Merit Review.
Submit all forms as PDFs in electronic format to Rabatgrants@state.gov no later than April 10, 2023, at midnight.
All questions about this NOFO should be addressed to:
Rabatgrants@state.gov Please follow all instructions below carefully.
Proposals that do not meet the requirements of this announcement or fail to comply with the stated requirements will not be reviewed.