The U. S. Embassy New Zealand Public Affairs Section (PAS) of the U. S. Department of State is pleased to announce that funding is available through its Public Diplomacy Grants Program.
This is an Annual Program Statement, outlining our funding priorities, the strategic themes we focus on, and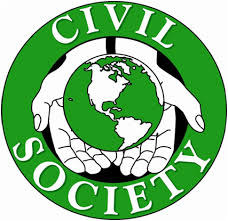 credit: Razoo
the procedures for submitting requests for funding.
Please carefully follow all instructions below.
This notice is subject to availability of funding.
Purpose of Grants:
PAS New Zealand invites Statements of Interest (SOI) for projects that seek to do at least one of the following:
· strengthen U.S.-New Zealand cooperation and coordination on global issues of shared interest (e.g.
combatting climate change, supporting Indo-Pacific security, promoting diversity and inclusion) · promote the mutual benefits of bilateral trade and investment · promote stronger connections between the people of the United States and New Zealand · deepen the relationships with Pacific communities, in New Zealand, Niue and the Cook Islands, based on our shared values and heritage.
All programs must include an element that will promote increased understanding of the United States including, but not limited to U. S. policy, people, culture and/or perspectives.