Funding Opportunity Description The Public Affairs Section of the Embassy of the United States (U. S. Embassy) in Chile is pleased to announce the availability of funding for public diplomacy programs with Chile.
This initiative was developed to support projects proposed by U. S. and Chilean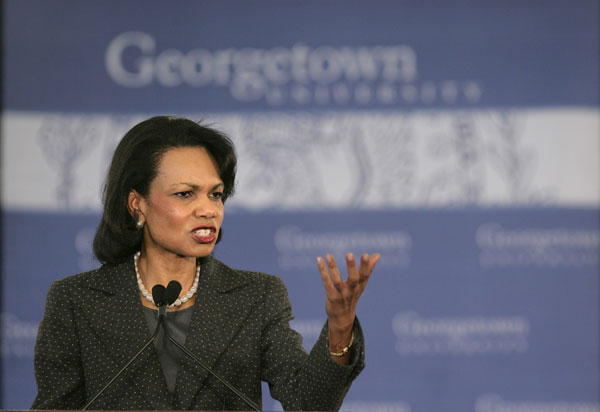 credit: From Wikimedia
cultural, educational, and other non-profit organizations and/or individuals that fulfill U. S. Embassy goals and objectives:
to promote greater understanding of the United States and to foster academic, cultural, and other people-to-people exchanges between the United States and Chile.
The Public Affairs Section is particularly interested in projects that support increasing academic and cultural exchanges between the United States and Chile, increasing social inclusion, fostering entrepreneurship and innovation, expanding English language proficiency, cooperating in science and technology, and advancing excellence in journalism.
We are looking for proposals with outstanding cultural, educational, and exchange merit that involve geographically, demographically, and socio-economically diverse audiences in Chile.
In deciding which projects to support, the Public Affairs Section will give consideration to the full range and diversity of U. S. and Chilean non-profit organizations.
Government agencies and for-profit institutions, such as those registered as commercial and/or private businesses are not eligible to receive funding.
Preference will be given to U. S. and Chilean individuals and institutions with a proven track record of executing superior cultural and educational events and programs.
Preference will be given to proposals that demonstrate the long-term sustainability of the project and in-kind and/or in-cash financial commitments from other funding sources.
Priority areas for project funding are:
• Expanding English language proficiency (priority:
reaching public schools, higher education students, and young professionals with an emphasis on improving conversational English and STEM fields); • Increased social inclusion (priority:
equal rights and opportunities for immigrants, LGBTI individuals, people with disabilities, indigenous communities, and racial minorities, as well as civic education); • Fostering entrepreneurship and innovation (priority:
projects that multiply the number of women and minority small business owners, including social impact investment and philanthropy); • U.S.- Chile cooperation in science and technology (priority:
renewable energy, women in STEM and regional initiatives); • Increasing cultural exchanges between the United States and Chile (priority:
reaching underserved audiences outside of Santiago); • Increasing academic exchanges between the United States and Chile (priority:
higher education students and the 100,000 Strong in the Americas initiative); • Advancing excellence in journalism (priority:
investigative journalism).
Typical activities include:
• Speaking tours/public talks by U. S. experts or roundtable discussions by U. S. experts with counterparts in Chile; • Activities that foster long-term student and academic collaboration between U. S. and Chilean universities, technical schools and community colleges; • Joint U.S.-Chile conferences or meetings that produce concrete advances or other results; • Projects that showcase a U. S. model or curriculum; • Projects that include innovative uses of social media or virtual interaction to expand and amplify the impact; • English language focused activities such as conversation clubs, coding camps, academic writing programs and English for specific purposes.
• Creative projects that advance one or more of the priority areas.
Activities that are not typically funded include, but are not limited to:
• Social welfare projects, acts of charity, or international development projects; • Investments that primarily benefit only one or a few businesses or individuals; • Scholarships for the study of English outside of specific Department of State programs; • Scientific research that does not include exchange of U. S. and Chilean researchers or students; • Projects that are inherently political in nature or that contain the appearance of partisanship/support to individual or single party electoral campaigns; • Exchange programs with countries other than the U. S. and Chile; • Programs or exchanges focused on children under 16 years of age; • Political party activities; and, • Projects that support specific religious activities.