The Public Diplomacy Section of the Palestinian Affairs Unit (PAU-PD) announces a limited competition for a grant through this Notice of Funding Opportunity (NOFO).
The Palestinian Alumni of U. S. Government (USG) Exchange and Public Diplomacy Programs from Jerusalem, the West Bank and Gaza are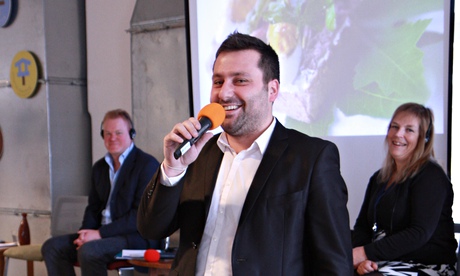 credit: British Council
invited to submit proposals that encourage alumni networking, professional development, and civic involvement and build on the strong links between the people of the United States and Palestinian people and institutions.
Through this program, the U. S. government seeks to support USG exchange and program alumni-led initiatives which support the PAU-PD mission:
to advance a comprehensive, lasting, negotiated peace between Israelis and Palestinians and the development of a prosperous, stable, and transparent Palestinian society, economy and system of governance through substantive engagement with American people, institutions, ideas and ideals in order to improve American-Palestinian relations and create greater opportunities for mutually beneficial partnership and cooperation.