PROGRAM DESCRIPTIONThe U. S. Embassy Budapest, Public Diplomacy Section (PDS Budapest) of the U. S. Department of State announces an open competition for young student artists to submit proposals to carry out a program that will artistically showcase the diplomatic relations between the United States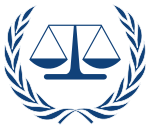 credit: From Wikipedia
and Hungary.
Please follow all instructions in the full announcement.Priority Region:Project activity will take place in HungaryProgram Objectives:The program will artistically depict the work of diplomacy through at least eight visual depictions (drawing, painting, photos, or other), on themes to be presented throughout the course of the grant.The program is intended to positively highlight the bilateral relationship and the work of diplomacy, by artistically presenting the relationship and diplomacy, to followers on the Embassy's Instagram channel and on other Embassy digital platforms.
The selected student artist(s) will also hold several interactions on Instagram, related to the works created.
The artist(s) will be invited to participate in meetings, observe events and news, reflect on the bilateral relationship, engage in dialogue and more, as part of their creative preparations.
The artist temporarily resides within the institution of our bilateral relationship; the federal assistance award will provide support to work outside their normal environment.The applicant may budget for travels, program materials, stipend and other costs (in this case please explain these other costs).