The HWWS Grant Program has been established to help individuals with low to moderate incomes finance the costs of household water wells that they own or will own.
Eligible Grant Purposes a.
Grant funds must be used to establish and maintain a revolving loan fund to provide loans to eligible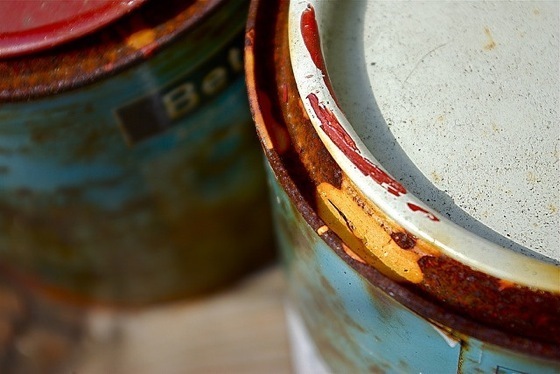 credit: Flickr via bobvila
individuals for household water well systems.
b.
Individuals may use the loans to construct, refurbish, rehabilitate, or replace household water well systems up to the point of entry of a home.
Point of entry for the well system is the junction where water enters into a home water delivery system after being pumped from a well.
c.
Grant funds may be used to pay administrative expenses associated with providing Household Water Well loans.
---
---
---
---
Obtain Full Opportunity Text:
website
Additional Information of Eligibility:
1.
An organization is eligible to receive a HWWS grant if it: a.
Has an active registration with current information in the System for Award Management (SAM) and has a Dun and Bradstreet (D&B) Data Universal Numbering System (DUNS)number.
b.
Is a private, non-profit organization.
c.
Is legally established and located within one of the following:(1) A state within the United States(2) The District of Columbia(3) The Commonwealth of Puerto Rico(4) A United States territory.
d.
Has the legal capacity and authority to carry out the grant purpose.
e.
Has sufficient expertise and experience in lending activities.f.
Has sufficient expertise and experience in promoting the safe and productive use of individually-owned HWWS and ground water.
g.
Has no delinquent debt to the federal government or no outstanding judgments to repay a Federal debt.
h.
Demonstrates that it possesses the financial, technical, and managerial capability to comply with Federal and State laws and requirements, and i.
Is not a corporation that has been convicted of a felony (or had an officer or agent acting on behalf of the corporation convicted of a felony)within the past 24 months.
Any Corporation that has any unpaid Federal tax liability that has been assessed, for which all judicial and administrative remedies have been exhausted or have lapsed, and that is not being paid in a timely manner pursuant to an agreement with the authority responsible for collecting the tax liability is not eligible.2.
An individual is ineligible to receive a Household Water Well grant.
An individual may receive a loan from an organization receiving a grant award.
Full Opportunity Web Address:
https://www.rd.usda.gov/programs-services/household-water-well-system-grants
Contact:
Derek JonesCommunity Programs SpecialistPhone 2027209640
Agency Email Description:
email address
Agency Email:
derek.jones@wdc.usda.gov
Date Posted:
2017-01-09
Application Due Date:
2017-02-06
Archive Date:
2017-03-08