The United States Agency for International Development (USAID) Mission to Brazil intends to award one Cooperative Agreement (CA) for an amount up to approximately $6 million over two years, financed under the United States Congressional funding earmark for Biodiversity Conservation in the Amazon.
This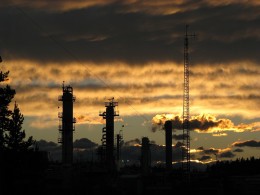 credit: Nautical9 via Flickr
CA will support improved biodiversity conservation and management of public lands in Brazil western Amazonia including lands in Brazil National System of Conservation Units (SNUC), such as parks and reserves, and indigenous lands and strengthening incentives to promote their economic use when it is foreseen by their management plan and/or by applicable legislation.
---
---
---
---
Obtain Full Opportunity Text:
Not Available
Additional Information of Eligibility:
All eligible applicants must meet the following criteria: U. S. and Non-U. S. organizations such as non-profit organizations (or for-profit companies willing to forego profit), including private voluntary organizations, faithbased organizations, universities, research organizations, professional associations, and relevant special interest associations.
Full Opportunity Web Address:
Contact:
ANA MENDESA&A SpecialistPhone 556133127233
Agency Email Description:
A&A Specialist
Agency Email:
amendes@usaid.gov
Date Posted:
2011-06-09
Application Due Date:
2011-07-18
Archive Date:
2011-08-17
Warning
: mysqli_close(): Couldn't fetch mysqli in
/home/topgover/public_html/gov_grants_connect_close.php
on line
2