The United States Government, as represented by the United States Agency for International Development (USAID) Mission to Colombia, is seeking applications from qualified local organizations, profit and non-profit Nongovernmental Organizations (NGOs) in Colombia to implement a program entitled "Public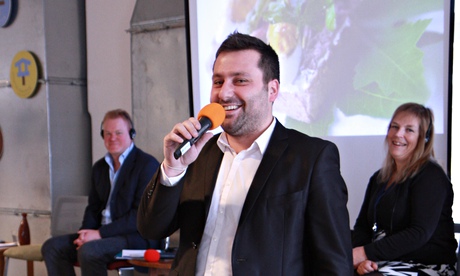 credit: British Council
Opinion Activity - POA", as described in the Notice of Funding Opportunity.
The overall goal of the Public Opinion Activity ("The Activity") is to provide data and analysis about democratic governance to inform USAID/Colombia's programs in the country, to enhance the capacity of local stakeholders to gather, access, understand, and utilize data for public policy formation and advocacy and to provide the different stakeholders with statistical information for decision-making.
The Public Opinion Activity will also strengthen the Recipient's capacity to effectively provide and disseminate accurate, useful and high quality information
---
---
---
---
Obtain Full Opportunity Text:
Not Available
Additional Information of Eligibility:
Limited to Local Organizations : All local organizations, including local faith-based and other community organizations, as well as consortiums, joint ventures or other established local partnerships, are eligible to apply.
To be eligible for an award, the Applicant must submit its application, in its entirety.
Interested Local organizations should successfully demonstrate in their applications that they are capable of and have the capacity to deliver services in Colombia.
USAID encourages applications from potential new partners.
This competitive process is only limited to local organizations.
Full Opportunity Web Address:
Contact:
German GutierrezAcquisition Assistance SpecialistPhone 5712752000
Agency Email Description:
ggutierrez@usaid.gov
Agency Email:
ggutierrez@uaid.gov
Date Posted:
2015-05-08
Application Due Date:
2015-06-30
Archive Date:
2015-07-31