The purpose of this RFA is to support early clinical trials consortia poised to efficiently evaluate the biologic effects of cancer preventive agents and to determine clinically-relevant correlates in order to advance their development for cancer prevention.
The program objectives are:
To efficiently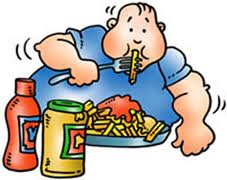 credit: causesofchildhoodobesity.com
design and conduct early phase clinical trials to assess the cancer preventive potential of NCI-sponsored agents of varying classes, many of which target molecules or processes known to be important during carcinogenesis.
These trials include phase 0 (microdosing), phase I (dose-finding), and phase II (preliminary efficacy) clinical trials.
To characterize the effects of these agents on the molecular targets, as well as on other biological events associated with cancer development (such as cell proliferation, apoptosis, growth factor expression, oncogene expression, immune response) and correlate these effects with clinical endpoints.
To develop further scientific insights into the mechanism of cancer prevention by the agent examined and continue to develop novel potential markers as determinants of response.