Through this Funding Opportunity Announcement (FOA), the National Cancer Institute (NCI) seeks to support exercise and/or medical nutrition intervention research designed to improve cancer treatment-related outcomes for therapies delivered with curative or life-extending intent to cancer survivors.
Projects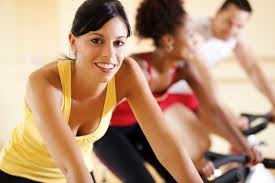 credit: ymcanyc.org
may include either pediatric or adult cancer patient populations and must identify a treatment-related outcome as a primary endpoint and specify a relevant patient-reported secondary outcome(s).
Priority will be given to studies with direct clinical relevance and translational potential.
Responsive applications will fill a research gap concerning the efficacy of specific exercise and dietary approaches to improve cancer treatment-related outcomes.
Information gained should improve behavioral intervention protocols for cancer survivors undergoing cancer treatment and may also generate feasibility information concerning translation into clinical care.
Awardees will participate in an Exercise and Nutrition to Improve Cancer Treatment-related Outcomes (ENICTO) in Cancer Survivors Consortium.