Through this Funding Opportunity Announcement (FOA), the National Cancer Institute will support a Coordinating Center (CC) to facilitate coordination across the new Exercise and Medical nutrition Interventions to Improve Cancer Treatment-related Outcomes awardee sites (see U01 awards supported under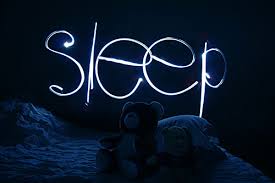 credit: Flickr
companion RFA-CA-21-031).
This CC will support three to five anticipated cooperative agreement (U01) project sites focused on the conduct of exercise and medical nutrition clinical trials to improve cancer treatment-related outcomes.
The CCs primary mission will include collaborative scientific contribution and entail administrative and communication responsibilities.
The activities and responsibilities include, but are not limited to, fostering collaboration among transdisciplinary scientific teams across U01 research sites, facilitating identification and collection of common data across U01 sites for use in pilot projects, participating in cross U01 site pilot projects, and leading data analyses, exploring opportunity for novel data collection, examining common research questions across U01 sites, and providing communication and logistical support for annual in-person meetings of the U01 project sites and other cross-site virtual meetings of U01 investigators.
The CC will also develop and execute a platform to monitor progress facilitate the evaluation of the initiative across U01 project sites.
The awardee will participate in an Exercise and Nutrition to Improve Cancer Treatment-related Outcomes (ENICTO) cooperative agreement consortium.