The HIV/Cervical Cancer Prevention 'CASCADE' Clinical Trials Network seeks to evaluate innovative approaches for overcoming barriers and reducing failures in the cervical cancer screening and treatment cascade for women living with HIV.
The proposed multicenter network will conduct pragmatic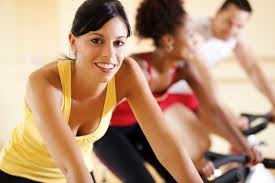 credit: ymcanyc.org
clinical trials to evaluate the effectiveness of clinically proven interventions in intended-use settings with a goal to optimize the cervical cancer screening, management, and precancer treatment cascade for women living with HIV.
These trials will focus on the health care continuum for secondary cervical cancer prevention, i.e., increasing screening uptake, improving management of screen positives, facilitating precancer treatment access, and optimizing precancer treatments.
Data from these trials will be used to provide the necessary evidence to refine clinical practice guidelines and inform public health policy with a goal to generate crucial actionable evidence for improving cervical cancer prevention implementation programs.
Two-to-three cooperative agreement mechanism-funded Research Bases will be composed of a self-organized consortium of investigators with complementary expertise will provide scientific and statistical leadership for developing and analyzing multi-institutional clinical trial concepts and protocols to be implemented through this network, ensure regulatory and human subjects protection policy compliance, and work towards creating opportunities for training emerging investigators.