The Centers for Disease Control and Prevention (CDC) National Center for Injury Prevention and Control (NCIPC) is soliciting investigator-initiated research proposals to support the use of data science techniques for new data linkage and analysis to understand risk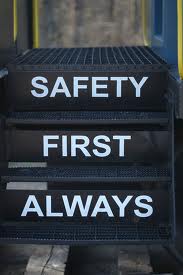 credit: Flickr
and protective factors for one of the following two NCIPC injury research topics:
Suicide attempts and/or intentional self-harm OR Unintentional drowning deaths Understanding the risk and protective factors for injury and death can help prevent them, improve public health, and reduce related costs.
Data linkage, or linking existing data sources such as police, hospital, and emergency medical service (EMS) records, is one way to better understand an injury-producing event and to identify risk and protective factors.
Each of these data sources is separately collected at different points in time during the response to the injury and stored in unique systems that are not linked to each other.
Linking these and other data sources can create a more complete picture of what happens before, during, and after an injury-producing event.
This can help states and communities better develop and implement prevention efforts.
Data linkage methods (e.g., deterministic, probabilistic, clustering neural networks) and data linkage software are needed to inform research on suicide attempts and/or intentional self-harm and unintentional drowning deaths. Ideal data sources would include:  Comprehensive, structured information that includes measures that provide context for events, including risk and protective factors related to medical outcomes, Information that can be used to estimate non-medical economic costs (productivity, work loss), and  Information that can be successfully linked to medical records that include medical and economic outcomes.
Of particular interest is research that includes all populations so that those sub-populations experiencing high rates of suicide attempts, subsequent suicides or re-attempts, and unintentional drowning deaths can be identified and compared to sub-populations with lower rates.
Injury data are often stored in unique systems and they contain different information based on when the data were collected (e.g., when the injury occurred or after the injury occurred) or by who collected the data (e.g., police department, hospital).
Data that describe the circumstances of the injury-causing event may be collected at the time of the injury [e.g., Emergency Management System (EMS) data].
For injuries that require medical treatment or result in death, separate systems such as emergency department (ED) and hospital records or vital statistics will record medical diagnoses and injury severity.
Post-hospitalization or ED follow-up information is included in other databases (e.g., behavioral health services, police records).
These multiple types of data are rarely stored in a common database, thus limiting the ability to understand outcomes more holistically based on specific risk factors or circumstances. Researchers may consider, as part of their research proposal, the integration or linkage of non-traditional data sources with injury data in order to add depth to analytic measures (e.g., use of social media data to understand suicide attempt contagion; use of local swim lesson availability data to understand drowning deaths).
Linking databases that can describe the injury-causing event (e.g., police records) to databases with a medical diagnosis of injury (e.g., emergency department, hospital records) will enable examination and a better understanding of risk and protective factors, circumstances and severity of injuries, and outcomes of these injuries, including economic costs (medical and/or non-medical).
These efforts will inform evidence-based injury prevention efforts and help to develop and prioritize strategies to eliminate or reduce injury risk factors and capitalize on or increase protective factors that safeguard people from being injured.