This Funding Opportunity Announcement (FOA) solicits grant applications from small business concerns (SBCs) to continue research projects with robustly validated targets for Substance Use Disorders (SUDs).
This FOA will provide funding for projects entering at either assay development (AD), lead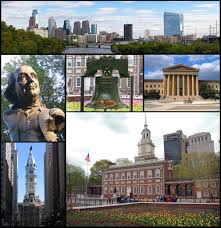 credit: Wikipedia
identification (LI), lead optimization (LO), or preclinical development (PCD) stages to allow for the ultimate goal of successfully completing Investigational New Drug-enabling activities.
---
Relevant Nonprofit Program Categories
---
---
---
---
Obtain Full Opportunity Text:
http://grants.nih.gov/grants/guide/rfa-files/RFA-DA-22-023.html
Additional Information of Eligibility:
Other Eligible Applicants include the following: Non-domestic (non-U.S.) Entities (Foreign Institutions) are not eligible to apply.
Non-domestic (non-U.S.) components of U. S. Organizations are not eligible to apply.
Foreign components, as defined in the NIH Grants Policy Statement, may be allowed.
Full Opportunity Web Address:
http://grants.nih.gov/grants/guide/rfa-files/RFA-DA-22-023.html
Contact:
Agency Email Description:
If you have any problems linking to this funding announcement, please contact the NIH OER Webmaster
Agency Email:
Date Posted:
2021-07-29
Application Due Date:
Archive Date:
2022-03-26