NEPS Concept # 1875 This FOA invites R01 applications?to conduct research that will have a major impact in identifying, developing, implementing, or testing strategies to prevent, reduce, or eliminate racial or ethnic disparities in substance use and addiction, thereby advancing health equity.
Community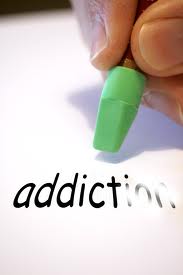 credit: Flickr photo by Alan Cleaver
engaged research can facilitate rapid advances in this scientific area by ensuring relevant research questions with immediate applicability.
As such, applications must be submitted by collaborative community partnered investigative teams who will conduct research projects that address issues prioritized by the community.
No preliminary data are required.
Projects must clearly demonstrate, based on the strength of the logic, a compelling potential to produce a major impact in addressing racial or ethnic disparities and inequities in substance misuse.
Research areas of interest will reflect community priorities and include etiology, prevention, health services research (including dissemination and implementation research), clinical neuroscience, medical consequences, and treatment and intervention development research.