This FOA invites applications for a Biostatistics Research Center to participate in a clinical consortium to better understand youth-onset type 2 diabetes.
A separate FOA (RFA-DK-21-002) invites Clinical Centers to recruit a cohort of early pubertal youth at risk for developing type 2 diabetes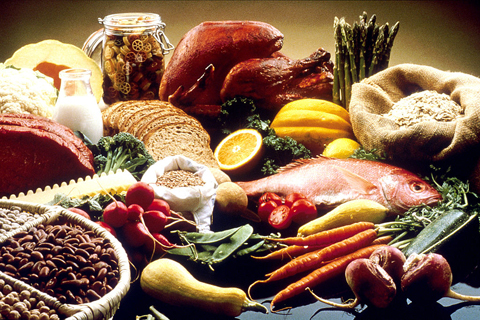 credit: Wikimedia Commons
and study them through puberty.
The ultimate goals of this consortium will be to 1) develop more precise prediction of which individuals are truly at risk for developing youth-onset T2D and identify determinants of progression from prediabetes to T2D so that, ultimately, targeted prevention approaches can be developed and tested; and 2) increase understanding of the physiologic drivers of youth-onset T2D to guide development of more effective strategies to achieve glycemic control and preserve beta cell function.
---
Relevant Nonprofit Program Categories
---
---
---
---
Obtain Full Opportunity Text:
http://grants.nih.gov/grants/guide/rfa-files/RFA-DK-21-003.html
Additional Information of Eligibility:
Other Eligible Applicants include the following: Alaska Native and Native Hawaiian Serving Institutions; Asian American Native American Pacific Islander Serving Institutions (AANAPISISs); Eligible Agencies of the Federal Government; Faith-based or Community-based Organizations; Hispanic-serving Institutions; Historically Black Colleges and Universities (HBCUs); Indian/Native American Tribal Governments (Other than Federally Recognized); Non-domestic (non-U.S.) Entities (Foreign Organizations); Regional Organizations; Tribally Controlled Colleges and Universities (TCCUs) ; U. S. Territory or Possession; Non-domestic (non-U.S.) Entities (Foreign Institutions) are not eligible to apply.
Non-domestic (non-U.S.) components of U. S. Organizations are not eligible to apply.
Foreign components, as defined in the NIH Grants Policy Statement, are not allowed.
Full Opportunity Web Address:
http://grants.nih.gov/grants/guide/rfa-files/RFA-DK-21-003.html
Contact:
Agency Email Description:
If you have any problems linking to this funding announcement, please contact the NIH OER Webmaster
Agency Email:
Date Posted:
2021-07-14
Application Due Date:
Archive Date:
2022-04-08