The purpose of this NOFO is to support rapid, applied research with rigorous study design (i.e., natural experiments, quasi-experimental design studies, simulation modeling, and economic evaluations) to evaluate the impact of ongoing programs, policies, and environmental improvement strategies on SDOH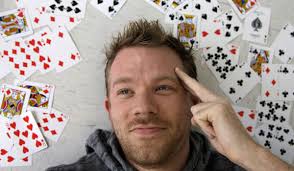 credit: Wikimedia Commons
and how these changes in SDOH improve chronic disease outcomes and related health disparities.
The funded sites are expected to work together to create a network.
This NOFO has three (3) components to achieve the purpose of the program:
Component A (Research Studies to Assess Inequities in Addressing Chronic Diseases):
The purpose is to support epidemiological research using studies with natural or quasi-experimental designs aimed at identifying and evaluating how inequities in chronic disease outcomes are mitigated by ongoing programs, policies, and environmental improvement strategies targeting SDOH.
Component B (Studies to Assess Health and Economic Outcomes and Disparities of Chronic Diseases):
The purpose is to support research that will apply a systems science approach to build simulation models of the interplay of SDOH factors and their relationship to chronic disease and health disparities, providing long-term estimates (e.g., 10-, 20-, 30-year) of chronic disease outcomes and disparities in quality-adjusted life-years, and the cost and cost-effectiveness of a policy, program, or strategy.
Component C (Coordinating Center):
The purpose is to support a coordinating center that provides organizational, logistic, and communication support to enhance the efficiency, productivity, and public health impact of the research centers that are funded under Components A and B.
Applicants may apply for Component A or Component B.
Applicants for Component C must apply for and be funded for Component A or Component B to be funded for Component C.