A major goal of research on suicide is to improve our understanding of who is at most risk why people transition from suicidal thoughts to action, and when to intervene (Prioritized Research Agenda for Suicide Prevention, Short-term Objective 1. C).
Risk is a dynamic process and suicide attempts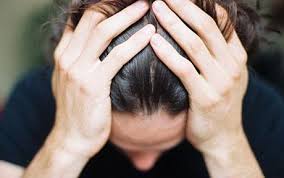 credit: Think Progress
are often preceded by acute stressors.
While many studies of suicide risk focus on emotion dysregulation, fewer studies have examined arousal and regulation and how these domains dynamically shape emotional and cognitive functions such as response to reward, frustrative non-reward, cognitive flexibility and control, or decision-making.
Very few studies in the NIMH portfolio on suicide risk have focused on proximal risk.
This Funding Opportunity Announcement (FOA) will fund research that will address these gaps by providing an understanding of the mechanisms of how dysregulation interacts with Cognition and Negative and Positive Valence in order to determine time-varying risk, and then to identify modifiable targets for timely interventions during highrisk periods.
This FOA uses the R21 mechanism.
High risk/high payoff projects that lack preliminary data or utilize existing data may be most appropriate for the R21 mechanism, while applicants with preliminary data may wish to apply using the R01 mechanism, RFA-MH-19-327