(Reissue of RFA-NS-16-021, PAR-18-413) Diffuse brain white matter disease is highly prevalent in the elderly, and has been clinically associated with vascular contributions to cognitive impairment and dementia (VCID) in both men and women.
Diffuse white matter disease is thought to include a variety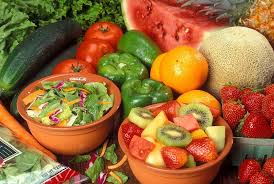 credit: Wikimedia Commons
of pathologies including demyelination and/or fiber loss due to multifocal infarction and local ischemia.
It is often accompanied by arteriosclerosis in deep penetrating arteries, multiple infarcts in the basal ganglia, brainstem or cerebellum.
Though most commonly extending out from the periventricular surfaces, it may also occur in subcortical white matter.
Diffuse white matter disease is typically detected in clinical settings as hyperintensity on magnetic resonance imaging (MRI) or signal loss on computed tomography x-ray (CT) scan; diffuse white matter disease can be detected histologically as well, for example in human pathology and in studies using animal models.
Despite the prevalence and potential significance of white matter disease for cerebrovascular disease etiology and cognitive outcomes, much remains to be learned about the cellular and molecular causes, regional vulnerability, and progression over time.
The physiological consequences of diffuse white matter disease on local axon and neural circuit function are almost completely unknown.
The purpose of this FOA is to address some of the many gaps in knowledge of the biologic mechanisms of the commonly occurring, cerebrovascular disease and age-related diffuse white matter disease at the molecular, cellular, tissue and brain circuit level.
The ultimate goal of this fundamental research is to inform future efforts to reduce the burden of illness due to age-related vascular contributions to cognitive impairment and dementia.