Reissue RFA-NS-11-009:
The purpose of this funding opportunity announcement (FOA), issued by NINDS, is to invite applications to participate as a Clinical Coordinating Center in the Network for Excellence in Neuroscience Clinical Trials.
This clinical research network will develop and conduct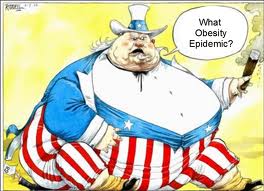 credit: Run Luau Run
multiple, scientifically sound, possibly biomarker-informed exploratory clinical trials evaluating the most promising therapies, whether from academic, foundation or industry discoveries.
Examples include Phase 2 clinical trials and clinical research studies aimed at validating biomarkers and clinical outcomes in preparation for clinical trials.
The network will provide a robust, standardized, and accessible infrastructure to facilitate rapid development and implementation of protocols in neurological disorders affecting adult and/or pediatric populations.
While the network will not be specific to one disease, it will have the capacity to coordinate a cadre of specialist investigators to implement studies efficiently in response to disease-specific opportunities.
This FOA solicits applications for the Clinical Coordinating Center (CCC).
Separate FOAs solicit applications for the Clinical Sites and the Data Coordinating Center.