The purpose of this program is to support National Institute for Occupational Safety and Health (NIOSH) Education and Research Centers (ERCS) to address the burden of occupational safety and health (OSH) in the United States by providing state-of-the-art interdisciplinary training for the next generation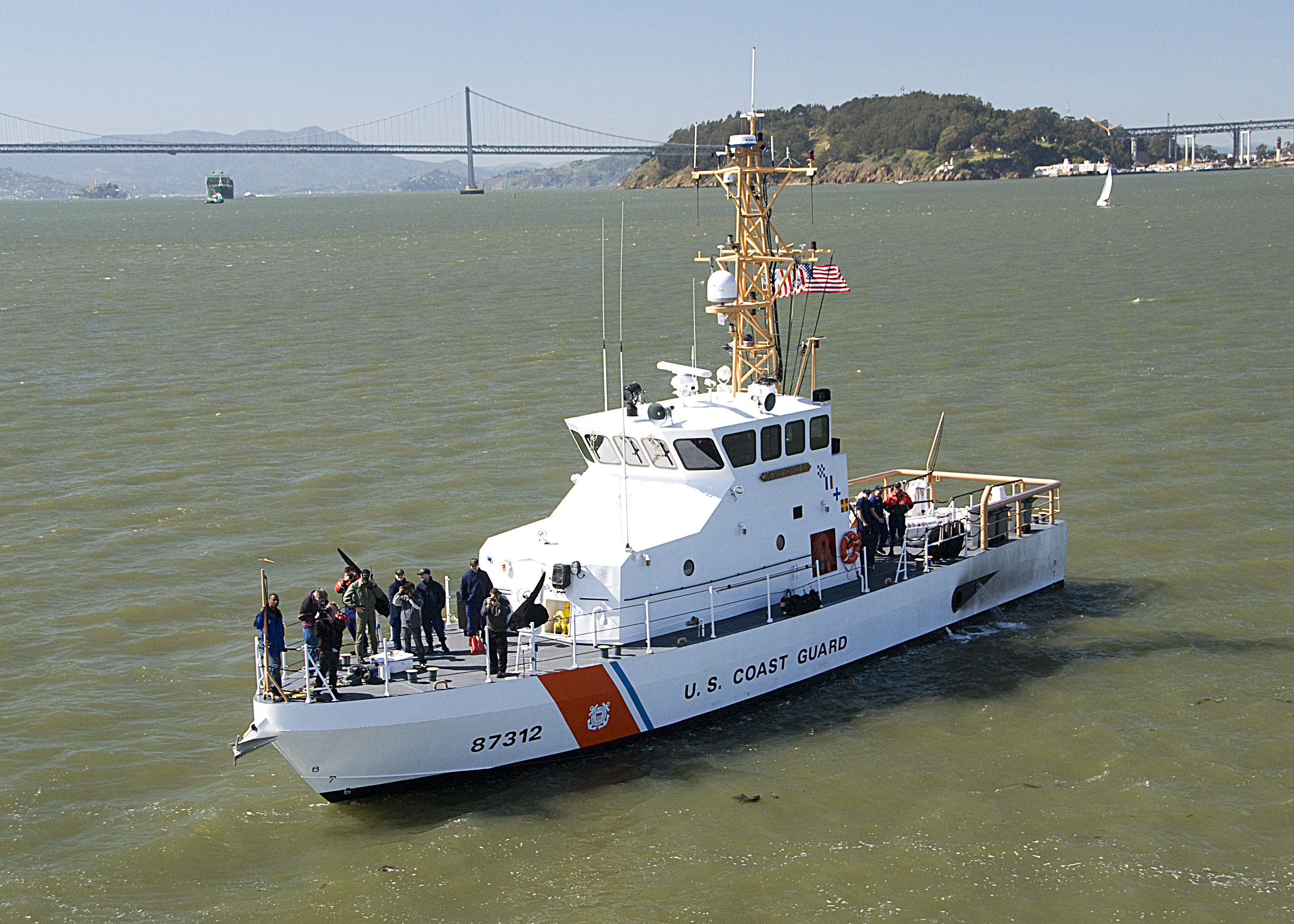 credit: Wikimedia Commons
of OSH practitioners and researchers.
ERCs play a significant role in preparing the future OSH workforce to respond to new challenges posed by the changing nature of work.
These changes are the result of technological advances, globalization, new and emerging risks, occupational health disparities associated with the changing demographics of the United State's workforce, and a myriad of other factors.
NIOSH's network of ERCs across the United States helps address these challenges and provide the next generation of OSH leadership to protect workers and ensure a healthier national workforce.
The ERCs provide well-trained graduates to meet the demand for a professional OSH workforce for federal, state, and local government agencies; not-for-profit agencies; industry; academia; business; healthcare; and labor organizations.
ERCs help meet our nation's need for skilled, knowledgeable practitioners and researchers in OSH and enhance the diversity of the safety and health workforce.NIOSH ERCs help translate scientific discoveries into practice through effective education, training, and outreach.
ERC trainees and key personnel collaborate with stakeholders to develop innovative approaches to improving workplace safety and health, by the translation of research to practice and prevention through design.
Approach ERCs are located in accredited academic institutions across the country and provide graduate, post-graduate degree and academic certificate training in core and allied disciplines of OSH.
ERCs also provide interdisciplinary research training to identify, assess, address, and improve OSH.
ERCs conduct outreach to help improve knowledge and awareness of work-related safety and health issues, and they provide continuing education for OSH professionals.
Through comprehensive, integrated programs, ERCs improve the safety and health of our nation's workforce.Diversity and Inclusion.
In June 2019, NIOSH began an initiative designed to help NIOSH take substantive action to create greater diversity and inclusion in its workforce, the workplace and in its service to the public.
This initiative led to the establishment of Diversity and Inclusion (D&I) Office at NIOSH under the Office of the Director.
The D&I mission, vision and core value statements are to guide actions that specifically address diversity, equity, and inclusion in it all aspects of NIOSH, including extramural programs supported by NIOSH.
ERCs should demonstrate a commitment to D&I in all aspects of their center.
This commitment should be reflected in the ERC's core values, mission and outputs, including student and faculty diversity, academic and research training, outreach and education.Needs Assessment.
ERCs must document that their proposed academic, research training, outreach, and continuing education programs meet specific regional or national workforce needs and demands.
Surveys of employers, alumni, and other stakeholders in OSH may be used to document these needs.
Applicants are requested to consider the supply and demand findings in the National Assessment of the Occupational Safety and Health Workforce (2011).
Evidence of meeting these needs should include a discussion of how the proposed programs will assist their OSH graduates with successful placement in leadership positions as practitioners or researchers in OSH after completion of training.
Regional Presence.
ERCs should demonstrate collaborative efforts by working with a diverse and broad range of organizations to enhance worker safety and health in their region.
Collaboration with other institutions should be considered, including historically black colleges and universities; businesses; federal, state, or local public health and regulatory agencies; and labor and professional associations.
As centers of excellence in OSH training, education, and research, ERCs can serve as valuable regional and national resources.
ERCs are strongly encouraged to engage diverse partners in their region and to facilitate synergistic approaches to OSH.
Applicants must identify other ERCs and NIOSH supported Training Project Grant (TPG) recipients in their HHS Federal Health Region, and describe how they will address collaboration and overlap in activities between NIOSH supported training programs.ERC Components.
ERCs are comprised of three required core components:
1) a Planning and Evaluation Core, 2) an Academic Training Core, and 3) an Education and Outreach Core.
A Research Training Core is optional and may include Pilot Project Research Training, Targeted Research Training, or both.
Core Components and Programs are described in detail under Descriptions of ERC Components and Programs.
Planning and Evaluation Core (Required) Center Administration, Planning and Evaluation Up to $250,000 direct costs/year Interdisciplinary Activities Up to $30,000 direct costs/year Emerging Issues / Developmental Program Support (Optional) Up to $50,000 direct costs/year Academic Training Core (Required) There is a required minimum of 3 Academic Training Programs.
At least 2 academic training programs must be in the core disciplines of IH, OHN, OMR, or OS.
Additional academic programs may be in either a core or allied discipline.
Applicants may request support for allied disciplines which are relevant to their regional or national OSH training needs.
No minimum number of trainees is required for any one academic program.
Applicants may request trainee support for academic certificate training programs in core and allied disciplines.
Trainee support for academic certificate programs is limited to tuition and fees and is included in the minimum 70% allocation toward direct Trainee Costs.
Academic certificate trainees should be clearly identified in academic training program budgets.
There are no budget limits for individual academic training programs.
Applicants must stay within the total $ 1. 8 million per year request in total costs (direct and indirect costs).
A minimum of 70% of the Academic Training Core budget must go to Trainee Costs that provide stipends, tuition and fees, and travel.
A maximum of 30% of the Academic Training Core budget may go to support training-related expenses that include salary support for faculty and staff, supplies, equipment, and non-trainee travel.
This 70/30 allocation of funding may be applied across all academic training programs in aggregate (core, allied and certificate programs) and need not be applied to each individual academic training program.
This 70/30 allocation applies to direct costs.
Research Training Core (Optional) Pilot Project Research Training (PPRT) supports pilot projects of new investigators from the applicant institution or other research institutions in the ERC's region.
Up to $100,000 direct costs/year.
Each funded pilot project may receive up to $20,000 for a project period of 12 - 18 months.
Targeted Research Training (TRT) supports the research training needs of NIOSH trainees and students from other disciplines who receive NIOSH support during their academic training program.
TRT funds may also be used to support post-doctoral training in an OSH core or closely related allied field.
Up to $300,000 direct costs/year.
A minimum of 70% of requested funds must go to support Trainee Costs that provide stipends, tuition and fees, and travel; post-doctoral support is limited to stipends and travel.
A maximum of 30% may go toward training-related expenses that include salary support for faculty and staff, supplies, equipment, and non-trainee travel.
Education and Outreach Core (Required) Education Support for education and training activities for safety and health practitioners and allied disciplines, to have a positive impact on workplace practices and policies.
Up to $150,000 direct costs/year.
Outreach Support for activities with businesses, community groups, agencies, or other institutions within the region to implement innovative strategies that meet area needs and impact the practitioner environment.
Up to $75,000 direct costs/year.