This NOFO supports research on HIV/STD risk and prevention behavior in an era when new pre-exposure prophylaxis (PrEP) methods are becoming available for a diverse community-based sample of gay, bisexual, and other men who have sex with men (MSM).
The aim is to study PrEP use and other HIV/STD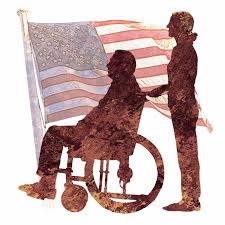 credit: Washington Times
prevention behaviors over time among MSM in three (3) regions of the US, one of which should include the US South.
The study should also serve to develop and test (quantitatively and qualitatively) brief PrEP and other HIV/STD prevention messaging to enhance protective behaviors among MSM.
All MSM should receive alternating quarterly HIV and STD tests (i.e., an HIV test in one quarter, an STD test in the next quarter) and referral to prevention and treatment care, as requested or needed.
Rapid reports should be provided following each wave of data collection to identify community trends and implications for prevention messaging.
It is anticipated that this NOFO will support one multisite cooperative agreement award that covers three (3) research sites.
The research sites should be priority jurisdictions outlined in Ending the HIV Epidemic in the United States (EHE), in support of the goals of EHE and the National Strategic Plan, and other federal prevention planning efforts.