This is a Request for Information (RFI).
This is not a Request for Proposals (RFP) or Request for Applications (RFA) and is not to be construed as a commitment by the U. S. Government or USAID to issue any solicitation or Notice of Funding Opportunity, or ultimately award a contract or assistance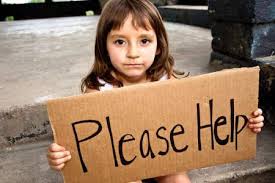 credit: Press Tv
agreement on the basis of this RFI, or to pay for any information voluntarily submitted as a result of this request.
USAID posts its competitive business opportunities on www.fbo.gov or www.grants.gov.
It is the potential offeror's/applicant's responsibility to monitor these sites for announcement of new opportunities.
Please note that responding to this RFI will not give any advantage to any organization or individual in any subsequent competition.
Responses may be used by USAID without restriction or limitation.
Therefore, proprietary information should not be sent.This RFI is a preliminary call for expressions of interest for supporting maternal health activities in Ethiopia.
Interested parties should provide a short (5-15 pages) expression of interest, addressing the issues and opportunities described below, and offering initial ideas (not in detail) discussing the capacity and capability of their organization to address the questions in Attachment A.