The United States Government, represented by the U. S. Agency for International Development (USAID) Mission in Southern Africa is seeking feedback from potential responsible local (Lesotho) and/or international consortium led by local organizations.
The purpose of this request for information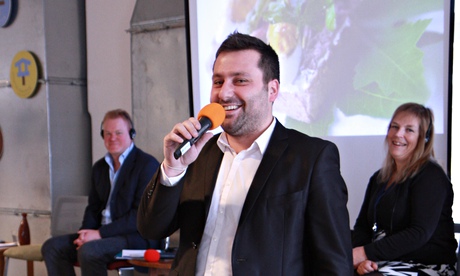 credit: British Council
(RFI) is to solicit feedback, comments, and offer suggestions for improvement or clarifications of the draft Activity description.
(Attachment B).
USAID Lesotho is considering an Activity to support a package of behavioral, clinical and biomedical services that will contribute to the attainment and thereafter sustaining of HIV epidemic control amongst the key populations in Lesotho.
The purpose of this Activity is to contribute to the reduction of HIV risk and transmission and improvement of the care and treatment among key populations that include but are not limited to female and male sex workers, men who have sex with men (MSM), people who inject drugs (PWID), People in Prisons (PiP) and transgender (TG) persons as part of the strategies to maintain epidemic control.
The Activity will contribute to the UNAIDS ambitious 95-95-95 fast-track target:
95% of those people living with HIV know their status, 95% of PLHIV are on antiretroviral therapy (ART), and 95% of PLHIV on ART have achieved viral suppression (VS) and the UNAIDS accelerated HIV Prevention Roadmap 202 0. The anticipated Activity is intended to support the Government of Lesotho's (GOL) vision of attaining an AIDS-free generation and ending TB by 203 0. USAID anticipates a five (5) year activity with a total estimated range of funding between $10M-$25M.
The anticipated implementation area are the districts of Maseru, Berea, Mafeteng and Leribe in Lesotho.
This is a Request for Information (RFI) and is issued for information and planning purposes only.
It does not constitute a Request for Proposal (RFP) or Request for Application (RFA) or a commitment to issue an RFP/RFA in the future.
This RFI does not commit the U. S. Government to contract for any supply or service whatsoever.
Further, USAID/Southern Africa is not at this time seeking application or proposals and will not accept unsolicited applications or proposals.
Respondents are advised that the U. S. Government will not pay for any information or administrative costs incurred in response to this RFI; all costs associated with responding to this RFI will be solely at the interested party's expense.
Not responding to this RFI does not preclude participation in any future RFP/RFA, if any is issued.
USAID reserves the right to incorporate any, some, or none of the comments received from this RFI into any subsequent solicitations.