This USAID/Sahel Regional Office (SRO) RFI is issued for the purpose of providing stakeholders an opportunity to review, comment, suggest, and enhance areas in the attached draft design document for the new USAID/SRO Youth Connect activity.
This RFI is issued solely for information and planning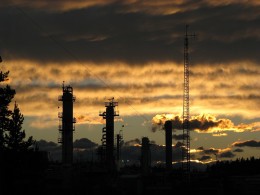 credit: Nautical9 via Flickr
purposes and does not constitute a Request for Applications or Proposals (RFA/RFP).
Responses to this RFI shall not be portrayed as proposals and will not be accepted by the U. S. Government (USG) to form a binding agreement.
This RFI is not to be construed as a commitment by the USG to issue any solicitation or ultimately award of an assistance agreement or contract on the basis of this RFI, or to pay for any information submitted as a result of this request.
Responders are solely responsible for all expenses associated with responding to this RFI.
USAID reserves the right to modify the scope and scale of the RFI.
It should be noted that responding to or providing comment on this RFI will not give any advantage to any organization in any subsequent procurement.
USAID/SRO will not provide answers to any question submitted in response to this request.
Please provide no more than four (4) pages of comments no later than June 20, 2019 via email to sahelregional@usaid.gov.
While the limit on the length of submissions is four pages, we value concise, issue-specific comments with reference to page and section numbers in the draft design document.
You may receive an electronic confirmation acknowledging receipt of your response.
Unlike previous RFIs issued by this Office, USAID/SRO will not host a pre-solicitation conference for this RFI.