USAID/Southern Africa is seeking feedback from responsible local (Eswatini) and/or regional non-governmental firms/vendors with the capacity to strengthen, expand and introduce new innovations to health information system and digital health efforts to enhance healthcare delivery in Eswatini.This is a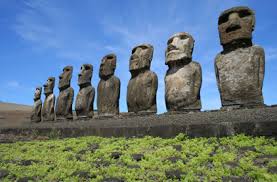 credit: sheknows
Request for Information (RFI) and is issued for information and planning purposes only.
It does not constitute a Request for Application (RFA) or a commitment to issue a RFA in the future.
This RFI does not commit the U. S. Government to contract for any supply or services whatsoever.
Further, USAID/Southern Africa is not at this time seeking applications and will not accept unsolicited applications.The RFI entire document is attached.
---
---
---
---
Obtain Full Opportunity Text:
EERE Funding Opportunity Exchange
Additional Information of Eligibility:
USAID/Southern Africa is seeking feedback from responsible local (Eswatini) and/or regional non-governmental firms/vendors with the capacity to strengthen, expand and introduce new innovations to health information system and digital health efforts to enhance healthcare delivery in Eswatini.
Regional means regional organizations registered in the Southern African Development Community (SADC) member states: Angola, Botswana, Comoros, Democratic Republic of Congo, Eswatini, Lesotho, Madagascar, Malawi, Mauritius, Mozambique, Namibia, Seychelles, South Africa, Tanzania, Zambia and Zimbabwe.
Full Opportunity Web Address:
https://eere-exchange.energy.gov
Contact:
Agency Email Description:
Sr. Acquisition and Assistance Specialist
Agency Email:
Date Posted:
2021-10-20
Application Due Date:
Archive Date:
2021-12-07