Section 1. Funding Opportunity Description The U. S. Embassy Public Affairs Section in Dublin, Ireland solicits proposals for a cooperative agreement that meets the specifications stated in Section II from legally-recognized non-profit, non-government organizations that meet U. S. technical and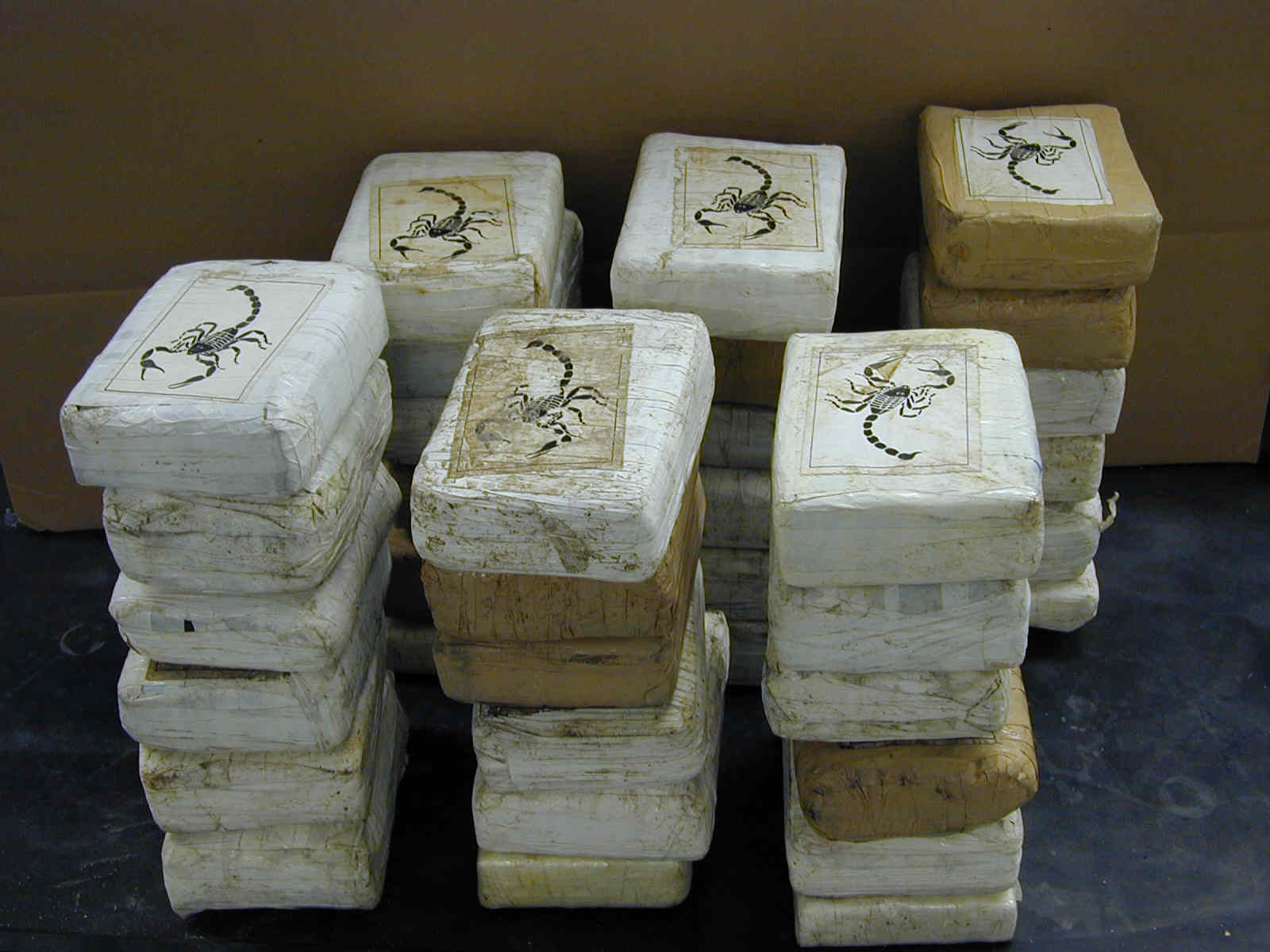 credit: From Wikipedia
legal requirements to develop and implement public diplomacy programs as specified by Section II below.
Information about the Public Affairs Section can be found at:
https://ie.usembassy.gov/education-culture/ Section II.
U. S. Exchange Program The U. S. Embassy builds mutual understanding between the United States and Ireland through carefully designed professional visits to the United States for current and emerging leaders.
Through these encounters, they gain a greater understanding of the cultural and political influences in U. S. society and enjoy a firsthand experience of the United States, its people and its culture.
The Public Affairs Section of the U. S. Embassy in Dublin, Ireland invites proposals to implement a U. S. exchange program for current and emerging leaders from both the Republic of Ireland and Northern Ireland in support of a core tenant of U. S. foreign policy—the protection of universal human rights.
The U. S. Embassy in Dublin, in collaboration with the U. S. Consulate in Belfast, will sponsor a 2017 U. S. exchange program entitled "Advocating for Human and Civil Rights for the LGBT Community." The project is designed primarily for civil society activists and legal experts involved in LGBT advocacy work, as well as developing human and civil rights laws, policies and programs.
Academics and government officials working in the area of LGBT advocacy may also be considered.
Participants must be fluent in English.
Half of the participants will be nominated by the U. S. Embassy in Dublin, while the other half will be nominated by the U. S. Consulate in Belfast.
Rationale for project:
Following the Republic of Ireland's May 2015 referendum that extended civil marriage rights to same-sex couples, many observers viewed this referendum as a major shift in Irish society, marking the advent of a new, more socially liberal generation of young people.
However challenges remain on many lesbian, gay, bisexual, and transgender (LGBT) advocacy issues, including preventing bullying in schools, access to health services, difficulties in adoption and parenting issues, and workplace diversity.
In Northern Ireland, same-sex marriage remains illegal.
In a recent roundtable discussion with LGBT activists hosted by the U. S. Consulate in Belfast, participants cited similar challenges with respect to access to healthcare and fertility treatment, difficulties in adopting children, bullying in schools, and concerns that Brexit could potentially impede progress on LGBT rights.
This U. S. exchange program will focus on addressing some of these human and civil rights challenges for members of the LGBT community, while also building cross-border relationships and collaborations between participants from the Republic of Ireland and Northern Ireland.
Specifically, it will explore U. S. advocacy efforts, at the local, state, national, and international levels, to support the equality and dignity of the LGBT community.
Participants will examine the legislative framework surrounding LGBT issues and political, societal and judicial perspectives on LGBT rights.
The project will also highlight the impact of the increasingly visible, open and active role of the LGBT community in political, economic and cultural life.
Topics will include the history of the movement, the contemporary debate on LGBT rights and same sex marriage, workplace rights, the support needs of LGBT youth and families, as well as general social inclusion and diversity in the United States.
Participants will learn how LGBT advocacy groups counter discrimination and defamation and how they engage religious leaders to create wider social acceptance and understanding.
Particular emphasis should be placed on challenges regarding access to health care, adoption issues, bullying in schools and workplace diversity.
The exchange should take place over two weeks (10 program days) in two to three U. S. cities.
Program objectives:
• Examine U. S. and international initiatives to promote and protect the human rights of the LGBT community; • Discuss social and cultural approaches to gender and sexual orientation identities in a diverse society; • Examine efforts to protect LGBT youth and explore equal access to educational, economic and healthcare opportunities for citizens with diverse gender identities and sexual orientations; • Analyze the legislative framework and political perspectives on current and pending efforts to ensure equal human and civil rights in the United States; • Observe how organizations monitor, influence, and advocate for human and civil rights policy at the local, state, national, and international levels; and • Gain insight into how LGBT rights groups work effectively across regions and across borders.
Follow-On Component:
The U. S. exchange will include a follow-on component.
By a consensus vote at the conclusion of the exchange, participants will choose a U. S. expert from among the organizations with whom they have engaged, to invite to Ireland and Northern Ireland for a speaker program on LGBT rights.
The speaker will visit Ireland and Northern Ireland for a five-day speaker program to be implemented by alumni of the exchange program.
This follow on project should include a substantive youth engagement and will lead to greater collaboration among the alumni, focused on strengthening cross-border associations, as well as U.S.-Ireland, and U.S.-U.K.
ties on LGBT rights.
Grantee's Role:
• Exchange Program Administration:
Fully develop and implement a two week (10 program day) exchange visiting two to three U. S. cities, for a minimum of 10, maximum of 16 participants, depending on funding available; • Travel Arrangements:
Make all travel arrangements (including lodging and per diem) for participants, as well as the follow on speaker program; • Reporting:
Prepare and submit regular progress reports on the exchange program.
U. S. Embassy / Consulate Role:
• Identify participants, and facilitate visa processing for participants; • Approve dates, location, schedule, project content and all other aspects related to the exchange logistics; • Provide an advance briefing prior to departure, and de-brief upon return; • Potential to partner on follow-on speaker program.
Section III.
Award Information Funding Type and Amount:
Cooperative Agreement Minimum Award Amount:
$30,00 0. 00 Maximum Award Amount:
$60,00 0. 00 The Public Affairs Section reserves the right to award less or more than the funds described under circumstances deemed to be in the best interest of the U. S. government, pending the availability of funds and approval of the designated grants officer.
Project and Budget Periods:
Grant project should be completed in one year or less.
Section IV.
Eligibility Criteria 1. Eligibility is open to all U. S. non-profit, non-governmental organizations.
Individuals are not eligible for an award under this Notice of Funding Opportunity (NOFO).
Organizations may sub-contract with other entities, but only one, non-profit, non-governmental entity can be the prime recipient of the award.
When sub-contracting with other entities, the responsibilities of each entity must be clearly defined in the proposal.
2. Cost-sharing or matching is not required for this funding opportunity.
3. This award does not allow for construction activities or costs.
4. U. S. Embassy Dublin grants/cooperative agreements cannot be used to fund religious or partisan political activity; fundraising campaigns; commercial projects; scientific research; projects whose primary aim is the institutional development of the organization, or illegal activities.
Other Eligibility Requirements:
Organizations must have a Data Universal Numbering System (DUNS) number from Dun & Bradstreet http://fedgov.dnb.com/webform and an active SAM registration (www.SAM.gov).
The U. S. Department of State will not make an award to an applicant until the applicant has complied with all applicable DUNS and SAM requirements by the time the Department is ready to make an award.
Applicants must register with Grants.gov prior to submitting an application.
Registering with Grants.gov is a one-time process; however, it may take weeks to have the registration validated and confirmed.
Please begin the registration process immediately to ensure that the process is completed well in advance of the deadline for applications.
Until that process is complete, you will not be issued a user password for Grants.gov, which is required for application submission.
There are four steps that you must complete before you are able to register:
(1) obtain a Data Universal Numbering System (DUNS) number from Dun & Bradstreet (if your organization does not have one already) by visiting http://fedgov.dnb.com/webform ; (2) register with System for Award Management (SAM) www.SAM.gov; (3) register yourself as an Authorized Organization Representative (AOR); and (4) be authorized as an AOR by your organization.
For more information, go to www.grants.gov.
Please note that your SAM registration must be annually renewed.
Failure to renew your SAM registration may prohibit submission of a grant application through Grants.gov.
Section V.
Application Submission:
Instructions:
Please follow all instructions below carefully.
Failure to furnish all information or comply with stated requirements may lead to the application's disqualification for consideration.
Applicants must set forth accurate and complete information as required by this NOFO.
Applicants must ensure:
• All documents are in English • All budgets are in U. S. dollars • All pages are numbered We recommend that you submit your program proposal using "Suggested Application format" template (Attachment A) and detailed budget using "Suggested Budget Spreadsheet" template (Attachment B).
Feel free to submit additional information as you think necessary.
Budget Narrative:
The budget narrative supplements the information provided in the budget spreadsheet and justifies how the budget cost elements are necessary to implement project objectives and accomplish the project goals.
Together, the budget narrative and spreadsheets should provide a complete financial and qualitative description that supports the proposed project plan and should be directly relatable to the specific project components described in the applicant's proposal.
Letters of Intent:
if local partnerships are included as part of the proposal, applicants must include a letter of intent between all partners as part of their application.
The letters must identify the type of relationship to be entered into (formal or informal), the roles and responsibilities of each partner in relation to the proposed project activities, and the expected result of the partnership.
The individual letters cannot exceed 1 page in length.
Proof of Non-profit Status:
Documentation to demonstrate the applicant's non-profit status (e.g.
U.S.-based organizations should submit a copy of their IRS determination letter, Indian organizations should provide a copy of their NGO status).
The U. S. Embassy reserves the right to request additional programmatic and financial information regarding the proposal.
Questions:
For questions on this solicitation please contact Grants Applications Manager, Public Affairs Section, U. S. Embassy Dublin, at DublinGrants@state.gov.
All application materials must be submitted electronically through Grants.gov.
For questions relating to grants.gov, please contact them at 1-800-518-4726 or support@grants.gov.
Section VI.
Review and Selection Process 1. Criteria.
Each application submitted under this announcement will be evaluated and rated on the basis of the criteria enumerated in Section VII below.
The criteria are designed to assess the quality of the proposed project, and to determine the likelihood of its success.
2. Acknowledgement of receipt.
Applicants will receive acknowledgment of receipt of their proposal.
3. Review.
A technical review panel will review the proposal and based upon the criteria noted in Section VII.
A determination will be made regarding the program's proposed area of activity and the Mission's strategic goals, and those proposals that are the best fit will be given additional consideration.
4. Follow up notification.
Applicants will generally be notified within 90 days after the NOFO deadline regarding the results of the review panel.
Section VII.
Application Evaluation Criteria 1. Completeness of Proposal.
The proposal meets all of the outstanding technical and logistical criteria required in this cooperative agreement, addressing the objectives as noted in Section II above.
(15 points) 2. Innovation.
Applicant clearly describes how its proposal will address the requested program within the proposed time frame and articulates an innovative strategy or plan.
(20 points) 4. Budget and narrative justification.
The budget and narrative justification are complete and reasonable in relation to the proposed activities and anticipated results.
The cost estimates are realistic.
(15 points) 5. Monitoring and evaluation.
The proposal outlines in detail how program success and impact will be determined, and may include pre and post program analysis.
(15 points) 6. Sustainability.
The project demonstrates sustainable capacity and relationship building between the Indian and American organizations, as appropriate.
The proposal describes how activities will be carried on after the program ends and may include (but not be limited to) continued involvement of stakeholders; future commitment of funding; on-going training; planned meetings of program participants.
(15 points) Section VIII.
Award Administration 1. Award notices:
The grant or cooperative agreement award shall be written, signed, awarded, and administered by the Grants Officer, who is the U. S. government official delegated the authority by the U. S. Department of State Procurement Executive to write, award, and administer grants and cooperative agreements.
The assistance award agreement is the authorizing document and will be provided to the recipient.
The awardee will interact with a designated Grants Officer Representative (GOR).
2. Reporting requirements:
All awards issued under this announcement require both program and financial reports on a frequency specified in the award agreement.
The disbursement of funds will be tied to the timely submission of these reports.
All details related to award administration will be specified in the award agreement.
The point of contact for questions or issues related to the administration of the grant/cooperative agreement will be specified in the award agreement.