South Africa has the largest HIV burden globally, with an estimated 7. 2 million people living with HIV (PLHIV), and a projected increase to 7. 5 million PLHIV by 202 0. Approximately 82% of this HIV burden is in 27 of the country's 52 districts, and about 31% is in the four biggest metropolitan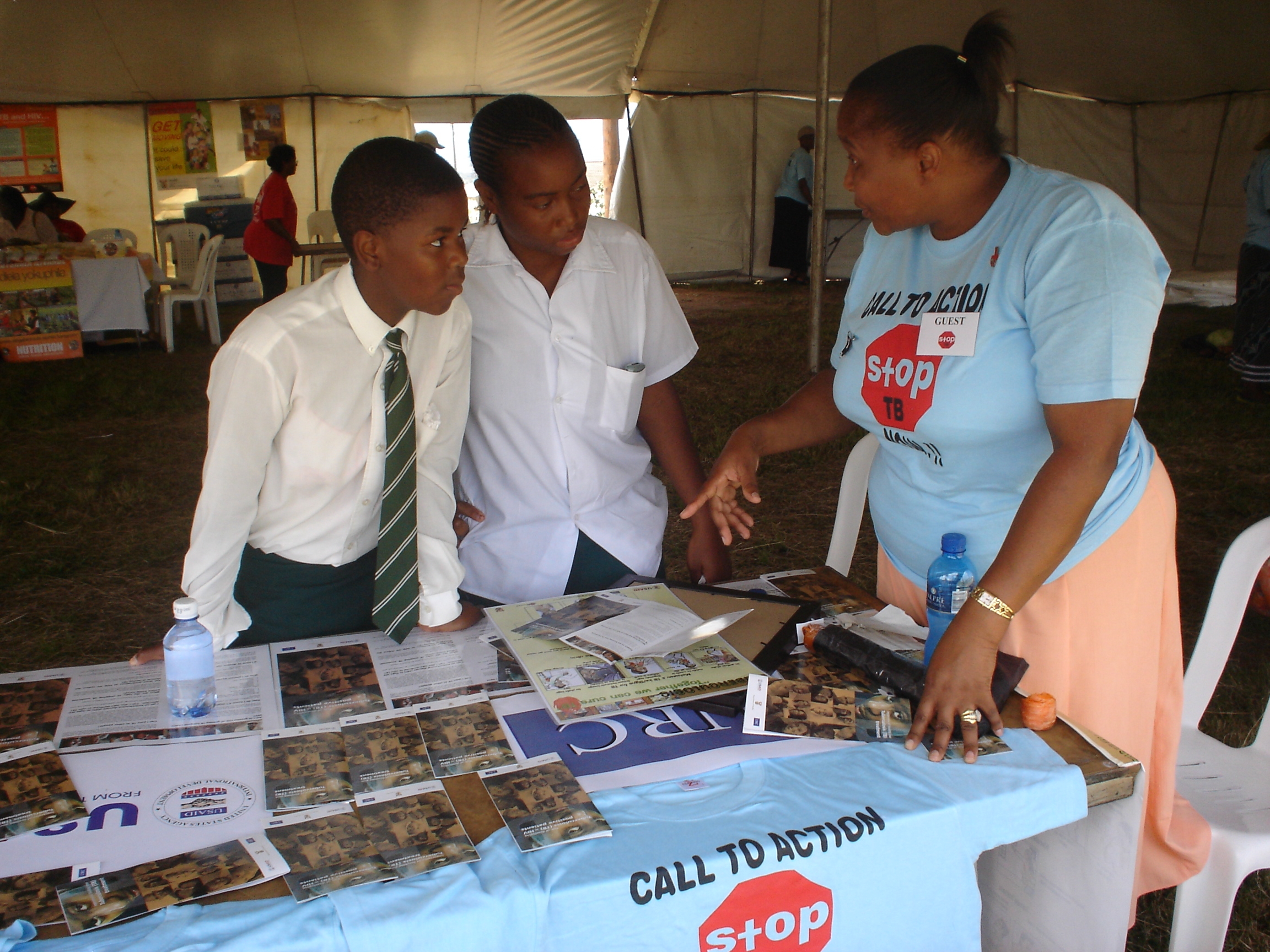 credit: From Wikipedia
areas.
While South Africa has the largest HIV treatment program in the world, with more than 4 million on antiretroviral therapy (ART), in February 2018 the President of South Africa announced a bold plan to put an additional 2 million people on ART by 202 0. This major investment to accelerate epidemic control sits in the context of continued high rates of HIV infection, especially among adolescent girls and young women, and substantial challenges to HIV-related health service delivery.
In addition, demand for HIV services is weak, with reluctance among PLHIV to get and stay on ART, despite the fact that ART prevents HIV-related illness and HIV transmission.
The legacy of apartheid and significant income inequality pose additional challenges to the HIV response, compounded by gaps in service delivery and strategic information in the public sector.
Moreover, the national HIV response is complicated by complacency and a need for new approaches to generate sustained individual and organizational engagement throughout the country.
Through the South African HIV Innovations Accelerator, USAID, together with its partners PEPFAR-South Africa and the South Africa National Department of Health (NDoH), seeks to catalyze the development of innovative approaches and technologies that will enable South Africa to mitigate the spread and impact of HIV and ultimately reach HIV epidemic control.
Promising solution concepts will leapfrog current approaches in an effort to fill critical gaps in the response and make rapid progress towards epidemic control.
Through this Addendum, USAID and its partners will support the further development/refinement, adaptation, testing, introduction, and/or scale-up of innovative solutions that will improve our ability to reach HIV epidemic control in South Africa.
Solutions should address a clearly articulated gap related to initiating and maintaining an additional 2 million people on ART in South Africa.
---
---
---
---
Obtain Full Opportunity Text:
https://www.grants.gov
Additional Information of Eligibility:
For the purposes of this Addendum, USAID seeks to tap into new ideas and perspectives of partners with a range of expertise and experiences in the health and private sector innovation spaces, and engage them in co-creation.
Private sector entities are encouraged to apply.
The private sector is defined as for-profit entities at the local, national or multinational level, and refers to the following organizations and actors: (1) Private for-profit entities, such as a business, corporation, or private firms, (2) Private equity or private financial institutions, including private investment firms, mutual funds or insurance companies, (3) Private investors (note that individuals are not eligible to apply), (4) Private business or industry associations, including but not limited to chambers of commerce and related types of entities and (5) Private grant-making foundations or philanthropic entities.
While partnership with the private sector is not required, it is strongly preferred.
Other types of organizations that can catalyze the work of private sector entities are also encouraged to apply.
These include but are not limited to non-profits, social enterprises, and universities.
All organizations must be formed and legally incorporated, have the capacity to successfully execute the activities in their respective areas of expertise, and be capable of receiving and administering award funding.
Sole proprietorships are not eligible for funding.
Current PEPFAR primary (directly funded) partners are not eligible to apply, although they can be part of a consortium led by another entity.
All organizations or consortia submitting an Expression of Interest must include at least one partner with a strong understanding of the social, political, and economic context in South Africa.
A project can have only one Project Lead, who must be affiliated with the institution from which the Expression of Interest is being submitted.
A Project Lead may only be listed on one (1) Expression of Interest to this Broad Agency Announcement.
An institution may be the applicant on multiple applications, provided all Expressions of Interest have different Project Leads.
Full Opportunity Web Address:
https://www.grants.gov
Contact:
Agency Email Description:
SA-HIV-INNOVATIONSMailbox
Agency Email:
Date Posted:
2018-08-07
Application Due Date:
Archive Date:
2018-10-18