(also please see attached NOFO document)U. S. DEPARTMENT OF STATE U. S. Embassy Vienna Notice of Funding OpportunityFunding Opportunity Title:
Young Transatlantic Leader Entrepreneurship Exchange Funding Opportunity Number:
SAU90021CA3001Deadline for Applications:
June 15, 2021Assistance Listing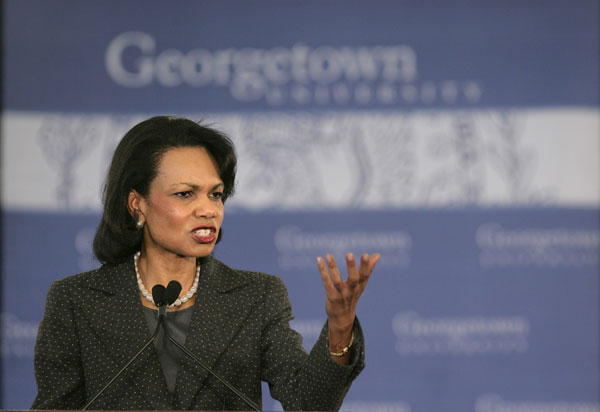 credit: From Wikimedia
Number:
1 9. 040Total Amount Available:
$200,000 - $225,000 pending availability of funds A.
PROGRAM DESCRIPTION The U. S. Embassy Vienna of the U. S. Department of State announces an open competition for organizations to submit applications to carry out a program to promote and foster entrepreneurship among Austrian young people.
Please follow all instructions below.
Priority Region:
None Program Objectives:
This exchange will be focused on entrepreneurship and innovation and will provide 20-30 Austrian university students and founders under the age of 35 with intensive, hands-on entrepreneurship education and leadership development training.
The program should include a start-up boot camp designed to teach participants the nuts and bolts of founding, financing, and growing a startup, before expanding to additional programing and networking opportunities.
This course, which will focus on the entrepreneurial ecosystem of a particular U. S. city or region will last two to three weeks, taking place between July 5-September 30, 202 2. Participants could travel to the U. S. in one or two cohorts.
In addition to developing participants' knowledge and skills, the program exposes participants to American culture and values.As this will be a cooperative agreement, U. S. Embassy Vienna will have substantial involvement in this effort including participant selection, approval of the program structure and content in the United States.The Public Affairs Section of the U. S. Embassy is providing maximum flexibility for applicant organizations to offer program models that effectively meet the overall goals of the program.
Required or suggested elements of the program in no particular order are as follows:- The program should include an orientation in the U.S., entrepreneurship education and leadership development and significant cultural activities to familiarize participants with the diversity of the cultures and the people of the local area.- The program should include pre-departure virtual activities that prepare participants for the upcoming program and, if applicable, introduce them to work groups.
Pre-departure programs could include initial program activities, and/or teambuilding or networking.- Participants should work in teams and develop relationships with other participants, and/or entrepreneurs in the local community.NOFO FY21- Participants should learn about the essential elements of an entrepreneurial ecosystem and how these elements inter-relate.
Participants should have the opportunity to experience these elements in the local community through interactive, hands-on training, which might include, for example:
presentations, meetings with entrepreneurs, social events, or business pitch presentations.
Internships or practicums in businesses, NGOs, innovation hubs, or economic/business-related organizations could also be included.- Participants, specifically those with already established start-ups , should have extensive interaction with top companies, founders, incubators, and venture capitalists.- Social entrepreneurship:
Participants should learn how entrepreneurial principles can be addressed to remediate social ills, and how entrepreneurial concepts can spur civic action.- The program should include a plan for post-program engagement with the Austrian participants that includes mentoring and supporting participants as alumni of this and other similar programs.- The Recipient will identify their own specific and measurable outputs and outcomes based on the project specifications provided in the solicitation.The program goals are to:- Foster entrepreneurship, leadership, and professional skills of young Austrians to become business or social entrepreneurs and/or leaders in their respective fields to support the expansion of entrepreneurial values in Austria.
Different types of companies and entrepreneurship projects should be included, such as, but not limited to, entrepreneurship related to climate change, environmental engineering and innovation, food production, technology, design or other innovative fields addressing challenges today and in the future- Promote the awareness of future Austrian entrepreneurs of the entrepreneurial ecosystem as practiced in the U.S.- Encourage identification of the United States as a destination for future business partnerships, investment and ongoing education.- Foster professional and personal ties with local entrepreneurs and U. S. citizens in the local community.- Promote mutual understanding between the people of the United States and the people of Austria.Participants and Audiences:
Target audience and participants are university students and founders (ages 18-29) resident in Austria who are either aspiring entrepreneurs or actively engaged in a start-up.
B.
FEDERAL AWARD INFORMATION Length of performance period:
12 to 24 months Number of awards anticipated:
1 to 2 awardsNOFO FY21Award amounts:
awards may range from a minimum of $200,000to a maximum of $225,000 (pending availability of funds) Total available funding:
$225,000 (pending availability of funds) Type of Funding:
FY2021 FY21 Smith Mundt Public Diplomacy Funds Anticipated program start date:
September 1, 2021 This notice is subject to availability of funding.
Funding Instrument Type:
Cooperative agreement.
Cooperative agreements are different from grants in that bureau/embassy staff are more actively involved in the grant implementation.
Program Performance Period:
Proposed programs should be completed in 24 months or less.
The Department of State will entertain applications for continuation grants funded under these awards beyond the initial budget period on a non-competitive basis subject to availability of funds, satisfactory progress of the program, and a determination that continued funding would be in the best interest of the U. S. Department of State.