This year's CEO NOFO seeks to address a major challenge to creating and sustaining effective CVE programs in Pakistan:
the gap between CVE research and analysis (R&A) and program design that includes a monitoring and evaluation (M&E) element.
This NOFO seeks to minimize the gap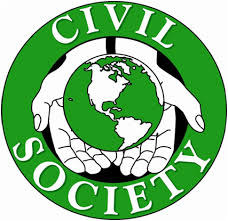 credit: Razoo
by sponsoring reliable, high-quality community-focused R&A that directly informs CVE program design, especially in the underserved regions of Pakistan most susceptible to violent-extremist (VE) messaging and recruitment.
To address the above identified gap, CVE practitioners will lead the R&A in order for it to translate into measurable programmatic goals and objectives, while also providing thematic oversight.
CEO's NOFO is a call for ONE proposal that addresses TWO distinct but interlinked and consecutive project parts.
This link between the two will be vital for project success.
The first part calls for creating the Pakistan CVE Research Network, a larger and stronger cadre of Pakistani experts in CVE R&A and M&E as the launching platform for the second part.
The second part, Building Effective Pakistani CVE Projects, calls for an organization to serve as implementation lead for identification, funding, and management of sub-grants to field-test the R&A products of the first part.