DRL's objective is to strengthen the capacity of Montenegro's civil society sector, both in the capital and in the municipalities.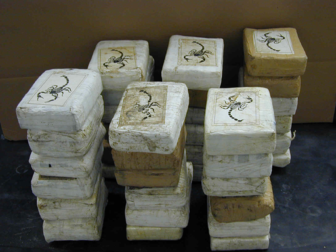 credit: From Wikipedia
Agency:
Department of State
Office:
Bureau of Democracy Human Rights and Labor
Estimated Funding:
$2,000,000
---
---
---
---
Obtain Full Opportunity Text:
Link to Opportunity in SAMS Domestic
Additional Information of Eligibility:
Eligible funding applicants are limited to non-profit organizations.
Applicants should have demonstrated experience in coral reef conservation and marine debris issues, as well as the organizational and administrative resources necessary to administer merit-based competitive grant programs, to be competitive.
Refer to the Evaluation Criteria in Section V.
Federal agencies and employees are not allowed to receive funds under this announcement but may serve as collaborative project partners and may contribute resources or in-kind goods or services.
Federal agencies' and employees' 'in-kind' services cannot be considered as part of an applicant's match on shared costs unless authorized by a specific legal authority.
If federal agencies are collaborators, applicants are expected to provide detail on the planned level of federal engagement in the application.
Examples might include, but are not limited to partnership services; serving in a review capacity; or participating in priority task teams, working groups, or leadership teams.
DOC/NOAA supports cultural and gender diversity and encourages women and minority individuals and groups to submit applications to this program.
In addition, DOC/NOAA is strongly committed to broadening the participation of historically black colleges and universities, Hispanic serving institutions, tribal colleges and universities, and institutions that work in underserved areas.
DOC/NOAA encourages applications involving any of the above institutions to apply.
The lead applicant on any proposal will be responsible for ensuring that allocated funds are used for the purposes of, and in a matter consistent with this program, including any funds awarded to an eligible sub-awardee.
Full Opportunity Web Address:
https://mygrants.service-now.com/grants/record_details.do?sysparm_document_key=u_domestic_funding_opportunity,36bc12f4dbbec700cbf034cc7c96199c
Contact:
Agency Email Description:
hendersonje1@state.gov
Agency Email:
Date Posted:
2017-12-19
Application Due Date:
Archive Date:
2018-03-30