The Bureau of Educational and Cultural Affairs (ECA) announces an open competition for a cooperative agreement to manage the FY 2021 Organizational Components of the Future Leaders Exchange (FLEX) program.
The Organizational Components award includes managing a broad range of administrative program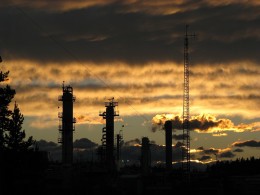 credit: Nautical9 via Flickr
details, including recruitment and selection of both foreign and U. S. participants, communication with natural parents and U. S. embassies, and arranging for alumni activities for the participants for the 2022-23 academic year.
Information on the program is available at https://exchanges.state.gov/non-us/program/future-leaders-exchange.
Pending the availability of funds, the FY 2021 FLEX Organizational Components agreement will include funding for a FLEX Abroad pilot program.
The FLEX Abroad program will recruit and select 15-20 U. S. high school students to spend an academic year abroad in one of the FLEX partner countries.
The FLEX Abroad students will be placed in approximately three of the existing FLEX countries, which will be chosen at a later date based on U. S. foreign policy priorities, the in-country capacity of the recipient, and input from U. S. embassies and the Department's regional bureaus.