This program will develop innovative outreach and behavior change campaigns to highlight risks to endangered and protected species and reduce demand for TCM products promoting and/or containing these species.
These messages will be launched on locally-relevant traditional and social media and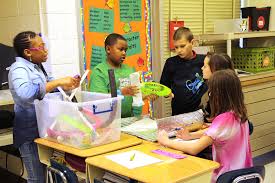 credit: Flickr
targeted to audiences in key countries.
---
Relevant Nonprofit Program Categories
---
---
---
---
Obtain Full Opportunity Text:
Link to Opportunity in SAMS Domestic
Additional Information of Eligibility:
Eligibility is limited to U. S. non-profit/nongovernmental organizations subject to section 501 (c) (3) of the U. S. tax code, foreign not-for-profit/nongovernmental organizations, U. S. and foreign educational institutions, and public international organizations.
Full Opportunity Web Address:
https://mygrants.servicenowservices.com/grants?id=grants_funding_opportunity&table=u_domestic_funding_opportunity&sys_id=aad336ff1b33605000f2ea4ce54bcbfe&view=Default
Contact:
Agency Email Description:
If you have any problems linking to this funding announcement, please contact the NIH OER Webmaster
Agency Email:
Date Posted:
2021-05-06
Application Due Date:
Archive Date:
2013-01-14