The U. S. Embassy Skopje Public Affairs Section of the U. S. Department of State is pleased to announce that funding is available through the Embassy's public diplomacy grants program for creative new ideas and projects that increase mutual understanding between the U. S. and North Macedonia and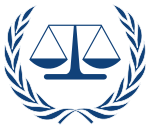 credit: From Wikipedia
promote the bilateral relationship.
Topic areas eligible for funding include:
· entrepreneurship and innovation; · programs that support culture and the arts, including mutual appreciation of artistic work from both countries; · diversity and empowerment of youth and underserved communities; · democratic processes and values; · strengthening resiliency against disinformation; · environment protection; and programs that support North Macedonia's Euro-Atlantic integration process.
Activities that are appropriate for funding through the Annual Program Statement include, but are not limited to:
· Youth engagement, leadership, and education programs, including initiatives that establish exchanges between the youth of North Macedonia and the United States.
· Bringing an American expert and/or performer to North Macedonia.
· Conferences, workshops, forums, panel discussions, and master classes on American themes or issues of mutual interest.
· Exhibitions of works by Americans or on American themes.
· Cultural programs, particularly those that target youth and underserved communities.
· Television and social media programming in support of the above objectives.
· Programs that promote democratic processes and values.
· Creative programs focused on Identifying and countering the use of disinformation.
All programs must include an American element:
a cultural connection; utilization of American expert/s, organization/s or institution/s that will promote good and/or innovative practices in a specific field; etc.
Activities that are not typically funded include, but are not limited to:
· Printing or promotion of books or manuscripts · Travel to the United States for professional development · Ongoing salary costs · Office equipment · Paying to complete activities begun with other funds · Promotion of local arts scenes · Projects that are inherently political in nature or that contain the appearance of partisanship/support to individual or single-party electoral campaigns · Political party activities · Fundraising campaigns · Commercial or trade activities · Individual travel to conferences and meetings · Social welfare projects · Projects that support religious activities