Program Performance Period:
Proposed programs should be completed within 18 months or less.
Other Eligibility Requirements:
In order to be eligible to receive an award, all organizations must have a unique entity identifier (Data Universal Numbering System/DUNS number from Dun & Bradstreet),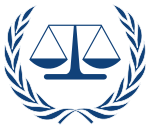 credit: From Wikipedia
as well as a valid registration on www.SAM.gov.
Please see Section D.3 for information on how to obtain these registrations.
Individuals are not required to have a unique entity identifier or be registered in SAM.gov.