The proposed workshop will focus on building local capacity within ASEAN countries and Timor-Leste to help participants advocate for and foster the implementation of organizational practices related to diversity and inclusion (D&I).
Workshop sessions should be designed to introduce and operationalize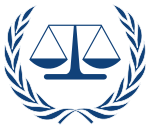 credit: From Wikipedia
best practices in this space that emphasize the power of D&I practices to instill greater acceptance and tolerance among communities, mitigate unconscious bias, stigma and discrimination in order to eventually stimulate steady growth, increase participation and productivity, and develop robust leadership and economic opportunities for all.
The program will complement good governance initiatives and programs that emphasize respect for individual rights already underway within the Indo-Pacific region.
Achieving community acceptance and tolerance for differences in gender identity, religion, sexual orientation, abilities, age, origin, and appearance remains a challenge in the ASEAN region.
The value of diversity is often overlooked, and discrimination can occur in hiring and other selection processes.
Despite the formulation of D&I frameworks within certain corporations, the actual implementation has yet to work its way through the organizational layers and down to the functional level.
This workshop will bring together practitioners from all levels of society and administration including NGOs, civil society, governments and experts to discuss challenges, develop action plans, and leverage opportunities for regional collaborations to foster the implementation of D&I practices.
The workshop will be held in Malaysia, which is home to diverse cultures and international industries, including American businesses.