The DFC Program was created by the Drug-Free Communities Act of 1997 (Public Law 105-20).
The DFC Support Program has two goals:
1. Establish and strengthen collaboration among communities, public and private non-profit agencies; as well as federal, state, local, and tribal governments to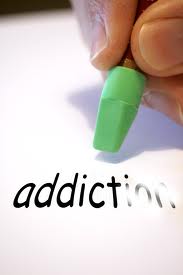 credit: Flickr photo by Alan Cleaver
support the efforts of community coalitions working to prevent and reduce substance use among youth*.
2. Reduce substance use among youth and, over time, reduce substance abuse among adults by addressing the factors in a community that increase the risk of substance abuse and promoting the factors that minimize the risk of substance abuse.*For the purposes of this RFA, "youth" is defined as individuals 18 years of age and younger.
---
---
---
---
Obtain Full Opportunity Text:
Drug-Free Communities Support Program
Additional Information of Eligibility:
Eligible applicants are community-based coalitions addressing youth substance use that have never received a DFC grant; or have previously received a DFC grant, but experienced a lapse in funding; or have concluded the first five-year funding cycle and are applying for a second five-year funding cycle.
Applicants must meet all Statutory Eligibility Requirements.
See Section III-1 of the RFA for complete eligibility information.
Full Opportunity Web Address:
http://www.samhsa.gov/grants/grant-announcements/sp-15-001
Contact:
Virginia Simmons, Division of Grants Management, SAMHSA, 7-1109, 1 Choke Cherry Road, Rockville, MD 20857Phone: (240) 276-1422
Agency Email Description:
Virginia.simmons@samhsa.hhs.gov
Agency Email:
Virginia.simmons@samhsa.hhs.gov
Date Posted:
2015-01-16
Application Due Date:
2015-03-18
Archive Date:
2015-04-17