This notice is subject to availability of funding.
PROGRAM DESCRIPTION The Public Affairs Section (PAS) of the U. S. Embassy in Belgrade announces an open competition for organizations to submit applications to provide program support to implement the U. S. Speakers Program as described under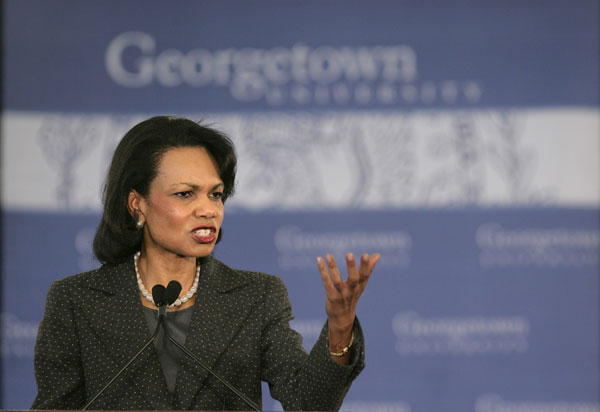 credit: From Wikimedia
"Program Objectives" below.
The grantee would receive the full amount of the award (through a Cooperative Agreement with the U. S. Embassy) and would issue any necessary sub-awards or sub-grants to U. S. Speakers in line with the Program Themes as defined each year by the U. S. Embassy.
The grantee will work closely with PAS and the U. S. Embassy as detailed below.
Priority Region:
Serbia.
Program Objectives:
The U. S. Speakers Program is aimed at sharing the perspectives of American experts with key audiences in Serbia in order to promote greater understanding in Serbia of U. S. strategic priorities and policies, as well as American society and values.
Visits by U. S. Speakers might additionally build useful linkages between American and Serbian experts, organizations, and institutions that would help:
promote the continued democratic development of Serbia, including through increased civic participation, transparency, respect for human rights, and efforts to eradicate corruption; promote economic growth and thereby fight brain drain, including through innovation, tourism promotion, and research and development (R&D) efforts; contribute to greater regional cooperation and reconciliation; participate in efforts to combat international problems such as cybercrime, terrorism, human trafficking, and climate change; and assist Serbia make progress on the road toward membership in the European Union.
Respected American experts (who must be U. S. citizens) could come to Serbia to engage in any variety of activities:
engaging audiences through lectures, workshops, and seminars; taking part in high level conferences; making appearances in foreign media; and/or providing advice or serving as a consultant to local partners.
Applicants responding to this NOFO would be responsible for the following:
· Based on detailed strategic priority parameters provided by the Embassy, the recipient will research and provide a list of names and short justifications of potential U. S. Speakers to travel to Serbia on different Program Themes.
· Once the Embassy has given its approval, your organization would further vet the Speakers, engaging in due diligence, including reviewing biographical information, conducting online searches, checking references, and following up with professional organizations to ensure the Speakers' bona fides.
· Resumes and available travel dates for potential speakers should be forwarded to the Embassy for review and final approval.
PAS will provide further guidance to you on potential organizations and institutions.
· In coordination with the Speaker and PAS, you would send a draft schedule for the Embassy's approval, including topics and types of events at which the speaker will participate, no later than four weeks before the visit.
· Your organization would:
o manage and process all necessary logistical arrangements for U. S. Speakers, as directed by PAS; o arrange ticketing in accordance with the parameters of the Fly America Act, as directed or approved by PAS; o arrange lodging, per diem, cash advances, and other logistics for international and domestic travel within Serbia (includes ground transportation).
Note:
This may occasionally involve last minutes changes to itineraries due to conditions on the ground in Serbia; o in conjunction with PAS and, if applicable, other U. S. Embassy personnel, brief the speaker on the schedule and topics to be covered in advance of the visit.
o in coordination with PAS, organize any pre- or post-visit activities, such as web chats, filming of short video clips, press interviews, etc; o provide miscellaneous administrative support for speakers as requested by the Public Affairs Section.
· After the Speaker program comes to an end, your organization will obtain a summary report (in accordance with PAS guidelines provided) from the Speaker to submit to the Public Affairs Section.
Inclusion of your plans, even tentative ones, for use of traditional press and/or social media for the marketing, advertising, and publicizing of program activities would be welcome.
Key to a successful application will be demonstrated experience or competence in managing all financial and oversight aspects of the project, including participant costs and transparent arrangements of sub-grant relationships with partner organizations, if applicable.
Program Themes:
TBD.
Each year, PAS will identify specific themes and audiences, which we will discuss with the grantee, but those will connect to the topics mentioned above.
Participants and Audiences:
TBD.
Each year, PAS will identify specific themes and audiences, which we will discuss with the grantee, but those will connect to the topics mentioned above.
However, in general, audiences could include:
· Civil society organizations / non-governmental organizations; · Educational institutions (university and, depending on Embassy priorities, perhaps secondary schools); · Media outlets; · Government offices.
FEDERAL AWARD INFORMATION Length of performance period:
Up to 14 months (including the evaluation period).
Type of Funding:
FY20/21 Assistance for Europe, Eurasia, and Central Asia (AEECA) under the Foreign Assistance Act.
Anticipated program start date :
No earlier than September 1, 202 1. Submission Dates and Times:
Applications are due by midnight Central European Time (CET) on June 13, 202 1. Anticipated Announcement and Federal Award Dates:
PAS anticipates that a final funding decision will be made by June 28, 202 1. Other Submission Requirements:
All application materials must be submitted by email to belgradespeakers@state.gov.
If PAS does not receive a complete project proposal at the above address by the deadline, it will be considered technically ineligible and will not be considered for funding.
Information Session.
PAS is prepared to hold a virtual information session during the week of May 24th to discuss this funding opportunity and to answer questions from potential applicants.
Please send an email to belgradespeakers@state.gov if your organization is interested in taking part.
You will receive the invitation with a link to join the session before the actual event.
If you happen to miss the online session for any reason, we can provide you with a link to the recording.
For further details please read the full text of the Notice of Funding Opportunity in the Related Documents tab.
All the mandatory application forms are available online via the Related Documents tab and at https://rs.usembassy.gov/education-culture/grants-programs/.
We do not send out hardcopy versions of the application packages.
If you have any questions about the grant application process, please contact:
belgradespeakers@state.gov.
Please check for information on other PAS funding opportunities on the U. S. Embassy website at:
https://rs.usembassy.gov/education-culture/grants-programs/.