The U. S. President's Emergency Plan for AIDS Relief (PEPFAR) HIV and AIDS Community Grants Program is funded to support community-based organizations in the highest burden districts in South Africa.
The Community Grants Program funds organizations that offer evidence based activities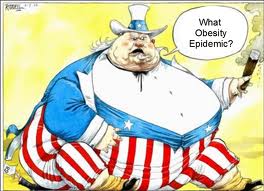 credit: Run Luau Run
in HIV prevention, care and support; capacity building; reduction of stigma and discrimination; and democracy, governance and human rights as related to the national HIV response.
Organizations providing any combination of these interventions to key and/or priority populations (populations defined below), people living with HIV (PLHIV), orphans, vulnerable children and youth (OVCY) and/or adolescent girls and young women (AGYW) will be considered for funding.
The Community Grants Program funds organizations providing direct HIV prevention, care and/or support services, as well as organizations which support the promotion, protection, and respect for human rights and the reduction of stigma and discrimination related to HIV.
Effective implementation of any of these activities also requires building the capacity of civil society organizations in areas such as monitoring and evaluation and case management, as such, capacity building directly related to HIV activities is also considered for funding.
The Community Grants Program will fund the programmatic costs associated with these activities, which may include supplies/materials, personnel, transport, equipment, furniture, training and/or administration in the context of the above activities.
Organizations are selected for funding through a competitive process and are required to have a direct impact in their local community and have community support in the form of funding, labor and/or other services.
Short-listed organizations must be able to establish clear performance goals, indicators and timely project deliverables that can be externally verified.
Funded organizations are required to monitor, measure and report results achieved in accordance with PEPFAR's reporting requirements.
Once the grant is over, the organization must be able to continue on its own or with other funding from the community and/or other donors.
Grant implementation can be for one or two years with a maximum budget request of R600,00 0. ELIGIBILITY Organizations must meet the following eligibility requirements in order to apply for funding:
 Be a registered NPO, NPC or Trust in South Africa  Serve HIV-affected, infected and/or high-risk populations  Be implementing within one or more of the 27 PEPFAR priority districts (listed below)  Been in operation for at least two years  Not be receiving any other direct funding from the U. S. Government and/or indirect funding as a sub-recipient of a PEPFAR partner (this includes funding from CDC and USAID)  Not have received Community Grants funding in the last grant cycle Proposals from organizations operating in the following South African districts are eligible to apply:
 Eastern Cape:
Alfred Nzo, Buffalo City, Chris Hani, O R Tambo, Amatole  Free State:
Lejweleputswa, Thabo Mofutsanyane  Gauteng:
City of Johannesburg, City of Tshwane, Ekurhuleni, Sedibeng  KwaZulu-Natal:
eThekwini, Ugu, uMgungundlovu, uThukela, uThungulu/King Cetshwayo, Zululand, Harry Gwala  Limpopo:
Capricorn, Mopani  Mpumalanga:
Ehlanzeni, Gert Sibande, Nkangala  North West:
Bojanala Platinum, Dr. Kenneth Kaunda, Ngaka Modiri Molema  Western Cape:
City of Cape Town (focusing on townships, informal settlements)