The Substance Abuse and Mental Health Services Administration (SAMHSA), Center for Substance Abuse Treatment (CSAT) is accepting applications for a fiscal year (FY) 2016 Cooperative Agreement to Support the Establishment of a Southeast (SE) Asia Regional HIV Addiction Technology Transfer Center (ATTC)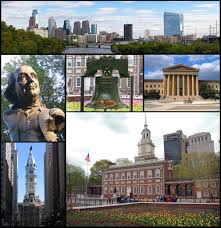 credit: Wikipedia
(Short Title:
SE Asia Regional HIV ATTC).
The purpose of this program is to establish an ATTC in SE Asia that builds the regional capacity and increases the skills and abilities of the President's Emergency Plan for AIDS Relief (PEPFAR) implementing partners in the national HIV/AIDS programs of countries in SE Asia through training, technical assistance, technology transfer, and workforce development.
Training and technical assistance by an internationally-based ATTC in behavioral health service provision includes HIV/AIDS prevention, care, and treatment, treatment of substance use disorders (SUDs), co-occurring substance use and mental disorders, and recovery support service programs.
The SE Asia Regional ATTC will work collaboratively with other SAMHSA-funded internationally-based ATTCs and the national ATTC (http://www.nattc.org/home/) in developing evidence-based technical assistance for information exchange and technology transfer.
---
---
---
---
Obtain Full Opportunity Text:
Cooperative Agreement to Support the Establishment of a Southeast Asia Regional HIV Addiction Technology Transfer Center (ATTC) (Short Title: SE Asia Regional HIV ATTC)
Additional Information of Eligibility:
Eligible applicants are International Non-Governmental Organizations (NGOs), currently funded SAMHSA Addiction Technology Transfer Centers (ATTCs), and universities that have a demonstrated history of success working with PEPFAR partners and PEPFAR programs in SE Asia (specifically in the area of public health and working with local indigenous populations at high-risk for HIV/AIDS).
In addition, these entities must have an established presence or representation in the region.
SAMHSA believes these entities are uniquely qualified to implement the program because of their knowledge of, and working experience with, the PEPFAR country teams and regional PEPFAR programs in SE Asia.
Applicants must sign the Certificate of Eligibility in Appendix IV, which certifies that the organization meets the eligibility criteria described above.
The Certificate of Eligibility must be submitted in Attachment 4 of the application or the application will be screened out and will not be reviewed.
Full Opportunity Web Address:
http://www.samhsa.gov/grants/grant-announcements/ti-16-004
Contact:
Eileen BermudezOffice of Financial Resources, Division of Grants ManagementSubstance Abuse and Mental Health Services Administration1 Choke Cherry RoadRoom 7-1091Rockville, Maryland 20857(240) 276-1412
Agency Email Description:
FOACSAT@samhsa.hhs.gov
Agency Email:
FOACSAT@samhsa.hhs.gov
Date Posted:
2015-12-16
Application Due Date:
2016-02-19
Archive Date:
2016-03-20