The Substance Abuse and Mental Health Services Administration (SAMHSA), Center for Substance Abuse Treatment (CSAT) is accepting applications for fiscal year (FY) 2016 Screening, Brief Intervention, and Referral to Treatment (SBIRT) grants.
The purpose of this program is to implement screening,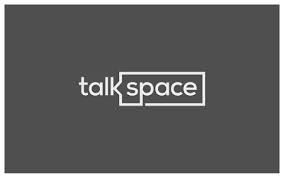 credit: itbusinessnet
brief intervention, and referral to treatment services for adults in primary care and community health settings for substance misuse and substance use disorders (SUD).
This program is designed to expand/enhance the state and tribal continuum of care for SUD services and reduce alcohol and other drug (AOD) consumption, reduce its negative health impact, increase abstinence, reduce costly health care utilization and promote sustainability, and the integration of behavioral health and primary care services through the use of health information technology (HIT).
It also seeks to identify and sustain systems and policy changes to increase access to treatment in generalist and specialist settings and increase the number of individuals accessing services through technological means.
---
---
---
---
Obtain Full Opportunity Text:
Screening, Brief Intervention, and Referral to Treatment Grants (Short Title: SBIRT)
Additional Information of Eligibility:
Eligible applicants are: • State governments through the immediate office of the Single State Authority (SSA); or Director of the Health Department (or equivalent agency) in the states, territories, and District of Columbia.
• The highest ranking official and/or the duly authorized official of federally recognized American Indian/Alaska Native (AI/AN) tribes and tribal organizations.
Tribal organization means the federally-recognized body of any AI/AN tribe; any legally established organization of American Indians/Alaska Natives which is controlled, sanctioned, or chartered by such governing body or which is democratically elected by the adult members of the Indian community to be served by such organization and which includes the maximum participation of American Indians/Alaska Natives in all phases of its activities.
Consortia of tribes or tribal organizations are eligible to apply, but each participating entity must indicate its approval.
A single tribe in the consortium must be the legal applicant, the recipient of the award, and the entity legally responsible for satisfying the grant requirements.
Full Opportunity Web Address:
http://www.samhsa.gov/grants/grant-announcements/ti-16-007
Contact:
Eileen BermudezOffice of Financial Resources, Division of Grants ManagementSubstance Abuse and Mental Health Services Administration1 Choke Cherry RoadRoom 7-1091Rockville, Maryland 20857(240) 276-1412
Agency Email Description:
FOACSAT@samhsa.hhs.gov
Agency Email:
FOACSAT@samhsa.hhs.gov
Date Posted:
2015-12-18
Application Due Date:
2016-02-17
Archive Date:
2016-03-18