The Substance Abuse and Mental Health Services Administration (SAMHSA), Center for Substance Abuse Treatment (CSAT) is accepting applications for fiscal year (FY) 2017 Comprehensive Addiction and Recovery Act of 2016, State Pilot Grant Program for Treatment for Pregnant and Postpartum Women (Short Title: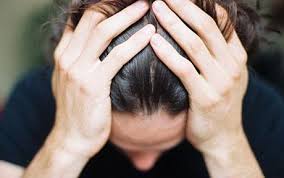 credit: Think Progress
PPW-PLT).
The purpose of the program is to enhance flexibility in the use of funds designed to:
1) support family-based services for pregnant and postpartum women with a primary diagnosis of a substance use disorder, including opioid disorders; 2) help state substance abuse agencies address the continuum of care, including services provided to women in nonresidential-based settings; and 3) promote a coordinated, effective and efficient state system managed by state substance abuse agencies by encouraging new approaches and models of service delivery.
As a result of this program, SAMHSA seeks to:
1) reduce the abuse of alcohol and other drugs; 2) increase engagement in treatment services; 3) increase retention in the appropriate level and duration of services; and 4) increase access to the use of medications approved by the Food and Drug Administration in combination with counseling for the treatment of drug addiction.