The U. S. Department of Agriculture (USDA), Foreign Agricultural Service (FAS), Office of Global Programs, Food for Progress branch requests comments from the public to inform its future programming.
This Request for Information (RFI) offers the opportunity for interested parties to identify financial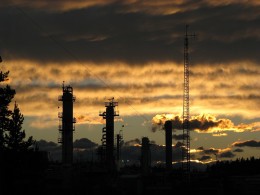 credit: Nautical9 via Flickr
risks and barriers and propose solutions to improve longevity and efficiency in financing agriculture Small and Medium Enterprises (SMEs) across cash crop value chains.
Responses should include as much detailed data, research, and suggestions as possible to facilitate and bring to scale transformative breakthroughs in financing innovations for SMEs.
This is not a notice of funding opportunity or a request for proposals.
Respondents should submit their comments to PPDED@fas.usda.gov.