This funding opportunity is provided to carry out the NADPRP as described in Section 12101 of the Agriculture Improvement Act of 2018 (aka "2018 Farm Bill").
Through the NADPRP program, APHIS provides funds to support high-value projects that will help prevent the introduction and spread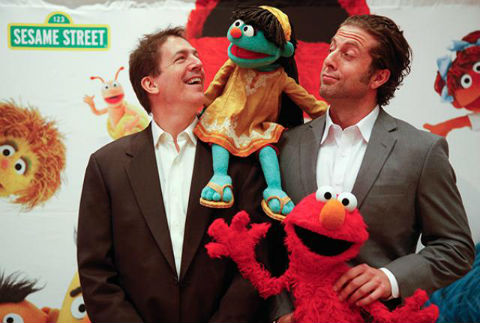 credit: Bill & Melinda Gates Foundation
of foreign and emerging animal diseases that threaten U. S. agriculture.
Each year, APHIS makes funding available to support projects in priority areas of animal disease preparedness and response that are identified through consultation with eligible entities and stakeholders.
Additional details about the program are available on the USDA APHIS NADPRP website.APHIS will make available up to $10 million in funds to support NADPRP projects in 202 1. In this funding opportunity, the NADPRP is seeking proposals for projects that will (1) develop and/or enhance State and Tribal foreign animal disease (FAD) vaccination plans to improve animal disease outbreak response capabilities, (2) support animal movement decisions in an FAD outbreak, or (3) strengthen outreach and education on animal disease prevention, preparedness, and response to specific audiences.
Additional information is available on the USDA APHIS NADPRP website.
---
Relevant Nonprofit Program Categories
---
---
---
---
Obtain Full Opportunity Text:
ezFedGrants system to apply
Additional Information of Eligibility:
NADPRP eligible applicants are:1.
State departments of agriculture.2.
Offices of the chief animal health official of a State.3.
Land-Grant Universities and other entities eligible to receive funds under a capacity and infrastructure program (as defined in section 251(f)(1)(C) of the Department of Agriculture9Reorganization Act of 1994 (7 U.S.C.
6971(f)(1)(C))).
This includes entities eligible for theNational Institute of Food and Agriculture Federal Assistance Programs.
4.
Colleges of veterinary medicine, including a veterinary emergency team at such college.5.
State or national livestock, poultry, or aquaculture producer organizations with direct and significant economic interest in livestock, poultry, or aquaculture production.6.
State emergency agencies.7.
State, national, allied, or regional veterinary organizations or specialty boards recognized by the American Veterinary Medical Association.8.
Indian Tribes.9.
Federal agencies.
Full Opportunity Web Address:
https://www.nfc.usda.gov/FSS/ClientServices/ezFedGrants/index.php
Contact:
Agency Email Description:
For questions about this funding opportunity and the NADPRP program
Agency Email:
Date Posted:
2021-06-07
Application Due Date:
Archive Date:
2021-09-05