Program OverviewThe McGovern-Dole program feeds school children and improves literacy (especially for girls) in low-income, food-deficit countries around the world.
The program provides for the donation of U. S. agricultural commodities, as well as financial and technical assistance, to support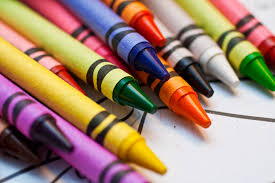 credit: Flickr
school feeding, literacy, maternal and child health and nutrition projects worldwide pursuant to an agreement with USDA-FAS.
The program requires the inclusion of graduation as stipulated in the legislation.Program ObjectivesThe McGovern-Dole program key objectives are to carry out:
Preschool and primary school food for education programs in foreign countries to improve food security, reduce the incidence of hunger, and improve literacy and primary education, particularly with respect to girls; and Maternal, infant, and child nutrition programs for pregnant women, nursing mothers, infants, and children who are five years of age or younger.Program PrioritiesThe program funding priorities of this NOFO are to provide additional freight, commodity, and/or administrative funds to active McGovern-Dole cooperative agreements.
Generally, additional funding is needed due to natural disasters, complications related to COVID-19, higher than anticipated commodity and/or freight rates, continuation of program activities/school feeding, political instability delaying key project dates, pipeline breaks in school feeding, or commodity loss.