The AFRI Foundational Program is offered to support grants in the six AFRI priority areas to continue building a foundation of knowledge critical for solving current and future societal challenges.
The six priority areas are:
Plant Health and Production and Plant Products; Animal Health and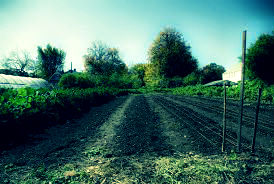 credit: Flickr
Production and Animal Products; Food Safety, Nutrition, and Health; Bioenergy, Natural Resources, and Environment; Agriculture Systems and Technology; and Agriculture Economics and Rural Communities.
Single-function Research Projects, multi-function Integrated Projects, and Food and Agricultural Science Enhancement (FASE) Grants are expected to address one of the Program Area Priorities (see Foundational Program RFA for details).
---
---
---
---
Obtain Full Opportunity Text:
Agriculture and Food Research Initiative - Foundational Program
Additional Information of Eligibility:
Applications may only be submitted by eligible entities.
Eligibility is linked to the project type.
All project types are described beginning in Part II, C.Applicants must respond to the Program Area priorities and deadlines found in this RFA.
Grant recipients may subcontract to organizations not eligible to apply provided such organizations are necessary for the conduct of the project.
Failure to meet an eligibility criterion by the application deadline may result in the application being excluded from consideration or, even though an application may be reviewed, will preclude NIFA from making an award (see Part III B).
Full Opportunity Web Address:
https://nifa.usda.gov/funding-opportunity/agriculture-and-food-research-initiative-foundational-program
Contact:
NIFA Help Desk Phone: 202-401-5048 Business hours are M-F, 7:00 am -5:00 pm ET, excluding Federal holidays
Agency Email Description:
If you have any questions related to preparing application content
Agency Email:
electronic@nifa.usda.gov
Date Posted:
2017-04-11
Application Due Date:
2018-09-30
Archive Date:
2018-10-30