The Specialty Crop Research Initiative (SCRI) Citrus Disease Research and Extension Program (CDRE) is authorized in the Agricultural Act of 2014 (H.R.
2642) to award grants to eligible entities to conduct research and extension activities, technical assistance and development activities to:
(a)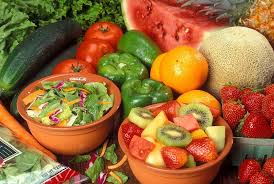 credit: Wikimedia Commons
combat citrus diseases and pests, both domestic and invasive and including huanglongbing and the Asian citrus psyllid, which pose imminent harm to United States citrus production and threaten the future viability of the citrus industry; and (b) provide support for the dissemination and commercialization of relevant information, techniques, and technologies discovered pursuant to research and extension activities funded through SCRI/CDRE and other research and extension projects targeting problems caused by citrus production diseases and invasive pests.
---
---
---
---
Obtain Full Opportunity Text:
Specialty Crop Research Initiative/Citrus Disease Research and Extension
Additional Information of Eligibility:
For SCRI/CDRE, applications may be submitted by Federal agencies, national laboratories, colleges and universities, research institutions and organizations, private organizations or corporations, State Agricultural Experiment Stations, individuals, or groups consisting of two or more of these entities.
Full Opportunity Web Address:
http://nifa.usda.gov/funding-opportunity/specialty-crop-research-initiativecitrus-disease-research-and-extension-scricdre
Contact:
NIFA Help Desk Phone: 202-401-5048 Business hours are M-F, 7:00 am -5:00 pm ET, excluding Federal holidays
Agency Email Description:
If you have any questions related to preparing application content
Agency Email:
electronic@nifa.usda.gov
Date Posted:
2015-04-01
Application Due Date:
2015-08-14
Archive Date:
2015-09-13