The purpose of the TCEG Program is to provide funding to enhance educational opportunities for Native Americans in the food and agricultural sciences.
The TCEG program is intended to strengthen institutional capacity to deliver relevant formal education opportunities.
The TCEG is intended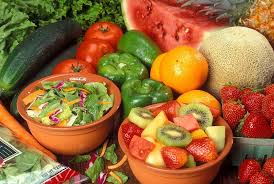 credit: Wikimedia Commons
to be a component of the applicant 1994 institution?s land grant roadmap or strategic planning process.
---
---
---
---
Obtain Full Opportunity Text:
Tribal Colleges Education Equity Program
Additional Information of Eligibility:
ONLY: 1994 Land-Grant Institutions
Full Opportunity Web Address:
http://www.nifa.usda.gov/funding/rfas/tribal_education.html
Contact:
NIFA Help Desk Phone: 202-401-5048 Business hours are M-F, 7:00 am -5:00 pm ET, excluding Federal holidays
Agency Email Description:
If you have any questions related to preparing application content
Agency Email:
electronic@nifa.usda.gov
Date Posted:
2009-12-16
Application Due Date:
2010-03-22
Archive Date:
2010-04-22