This program will enable 1994 Land Grant Institution (s) to design and implement a research capacity building initiative in partnership with an 1862 or 1890 Land Grant Institution, and in cooperation with USDA.
It is intended that the recipient(s) develop short and long-term training experiences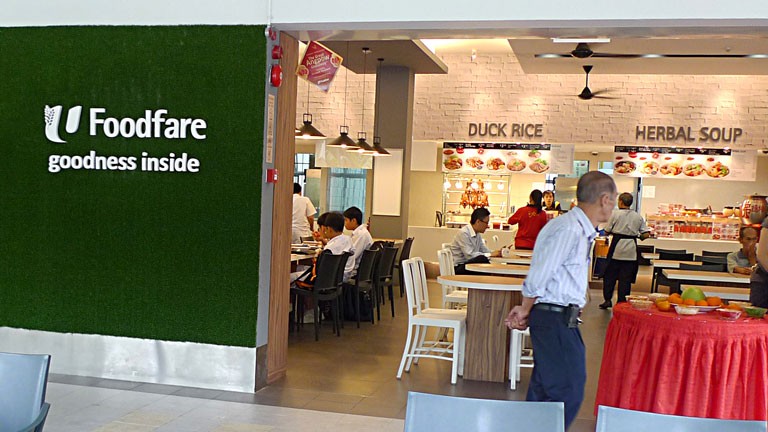 credit: NTUC Foodfare
for 1994 Land Grant faculty to raise research competencies, strengthen institutional research programs and improve student involvement in applied research experiences.
---
Relevant Nonprofit Program Categories
---
---
---
---
Obtain Full Opportunity Text:
1994 Land Grant Research Leadership Development Initiative
Additional Information of Eligibility:
Applications may be submitted by any of the Tribal Colleges and Universities designated as 1994 Land-Grant Institutions under the Educational Land-Grant Status Act of 1994, as amended (the Act).
Section 533(a) of the Act requires that each 1994 Institution be accredited or making progress towards accreditation and be recognized as a legal entity.
If accreditation is being sought, a college must demonstrate its progress towards accreditation by a letter from a nationally recognized accreditation agency affirming receipt of application for an accreditation site visit or other such documentation.
Full Opportunity Web Address:
http://www.nifa.usda.gov/funding/rfas/land_grant_ldrshp.html
Contact:
NIFA Help Desk Phone: 202-401-5048 Business hours are M-F, 7:00 am -5:00 pm ET, excluding Federal holidays
Agency Email Description:
If you have any questions related to preparing application content
Agency Email:
electronic@nifa.usda.gov
Date Posted:
2013-08-14
Application Due Date:
2013-09-27
Archive Date:
2013-10-16