The Tribal College Research Area of Expertise (TCRAE) for fiscal year (FY) 2018 to assist 1994 Land-Grant Institutions in building research capacity through competitive funding of applied projects that address student educational needs and solve community, reservation or regional problems consistent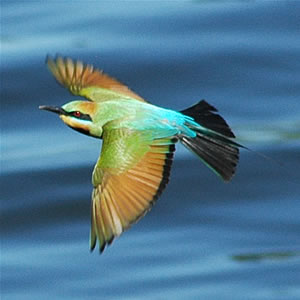 credit: Wikipedia
with the 1994 Research Grants (Equity in Educational Land-Grant Status Act of 1994) (Public Law 103–382; 7 U.S.C.
301 note).
---
Relevant Nonprofit Program Categories
---
---
---
---
Obtain Full Opportunity Text:
Tribal College Research Area of Expertise
Additional Information of Eligibility:
Applications may only be submitted by Tribal Colleges or Universities designated as 1994 institutions under the Equity Educational Land-Grant Status Act of 1994 (7 U.S.C.
301, as amended); see below for eligible list of 1994 institutions.
Award recipients may subcontract to organizations not eligible to apply provided such organizations are necessary for the conduct of the project.
Failure to meet an eligibility criterion by the application deadline may result in the application being excluded from consideration or, even though an application may be reviewed, will preclude NIFA from making an award.
The eligible 1994 institutions are:[See Part III Eligibility Information A.
Eligible Applicants Attachments in grants.gov]
Full Opportunity Web Address:
https://nifa.usda.gov/funding.opportunity/tribal-college-research-area-expertise-tcrae
Contact:
Agency Email Description:
: If you have any questions related to preparing application content.
Agency Email:
Date Posted:
2018-06-26
Application Due Date:
Archive Date:
2018-09-29